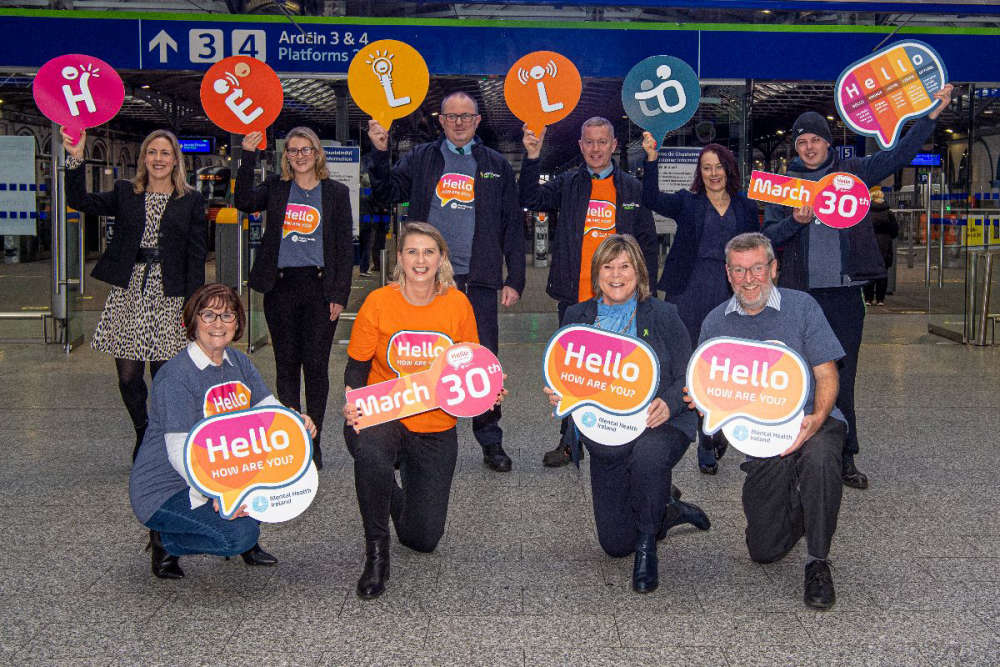 The mental health campaign is taking place today.
A mental health campaign in the midlands is encouraging people to start conversations by saying 'hello'.
The 'Hello, How Are You' campaign is being run in collaboration with Iarnrod Eireann.
Events for the initiative will be taking place across the country today, including fundraisers and coffee mornings.
Mental Health Officer for the midlands, Finola Colgan says that HELLO has a deeper meaning: