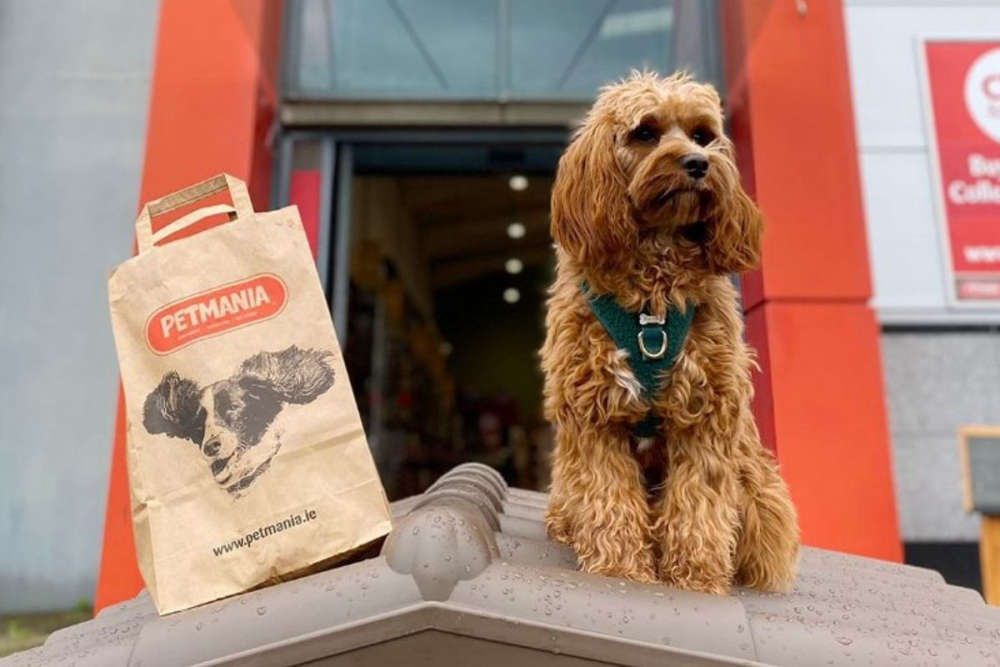 Photo Credit: petmania_ireland Instagram
The roles required include store managers, dog groomers and pet experts.
13 new jobs for animal lovers are coming to the midlands this summer.
Petmania have announced the opening of their 16th store nationwide in Athlone.
The roles required include store managers, dog groomers and pet experts.
The new store will give local customers the chance to get the best in care for their beloved pets, from the biggest grooming studios in Ireland to the unrivalled expertise of Petmania staff and high-quality selection of products and brands available instore and online.
Nationally, Petmania is hiring experienced Retail Managers, Dog Groomers as well as Pet Care Advisors and Dog Behaviourists.
Speaking about the business expansion and new store opening, Head of Recruitment for Petmania, Rachel Norton, said:
We're thrilled to be opening a new store in Athlone, allowing us to provide our expert services and quality advice to even more of our loyal customers and our furry customers in Athlone and the surrounding areas.
"We're on the lookout for exceptional people to be part of our in-store team. Our existing store managers and team members are all very passionate about improving the wellbeing of pets in Ireland and we are looking for new pet-loving and talented team members to join Petmania in the hopes of developing their career and growing as part of the Petmania family. The roles available offer a great opportunity for ambitious people with a love for animals and the appetite to grow their knowledge of pets and build a successful and fruitful career with Ireland's pet experts."

The roles within the Irish owned company will come with opportunities for on-going training and career advancement and development.
Petmania currently has 15 other stores across Ireland with over 200 employees and the largest dog grooming business in the country.