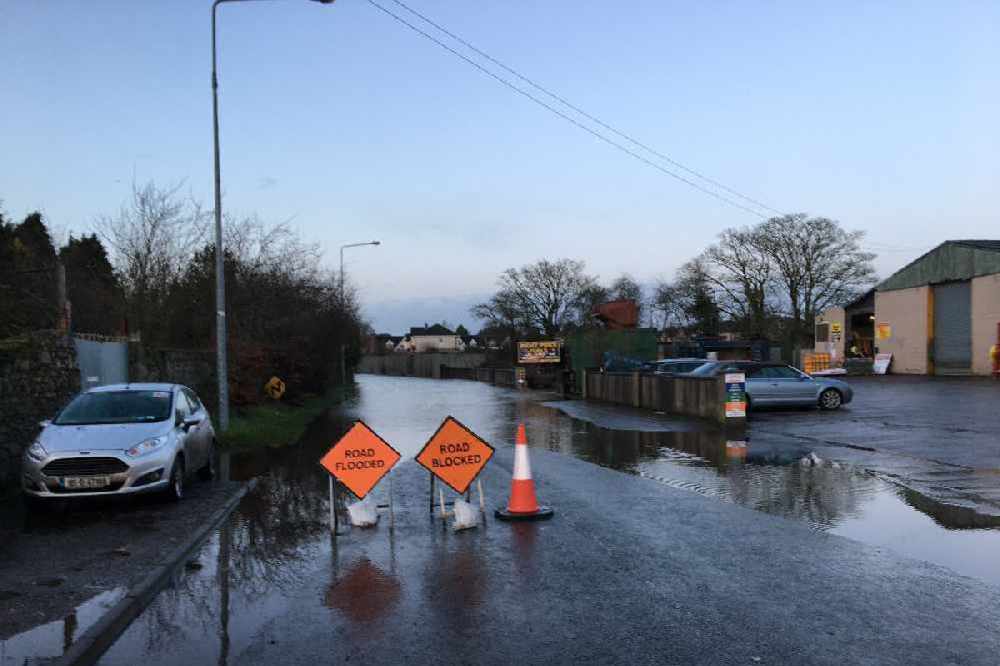 Photo credit: Ronan Berry
Residents are fed up with the issue.
Heavy rain is this evening causing the River Barrow to overflow in the heart of Portarlington.
Botley Lane is impassable to traffic, causing disruption to dozens of homes and businesses.
It's a recurring issue in the area and flood management was a key local issue during the General Election campaign.