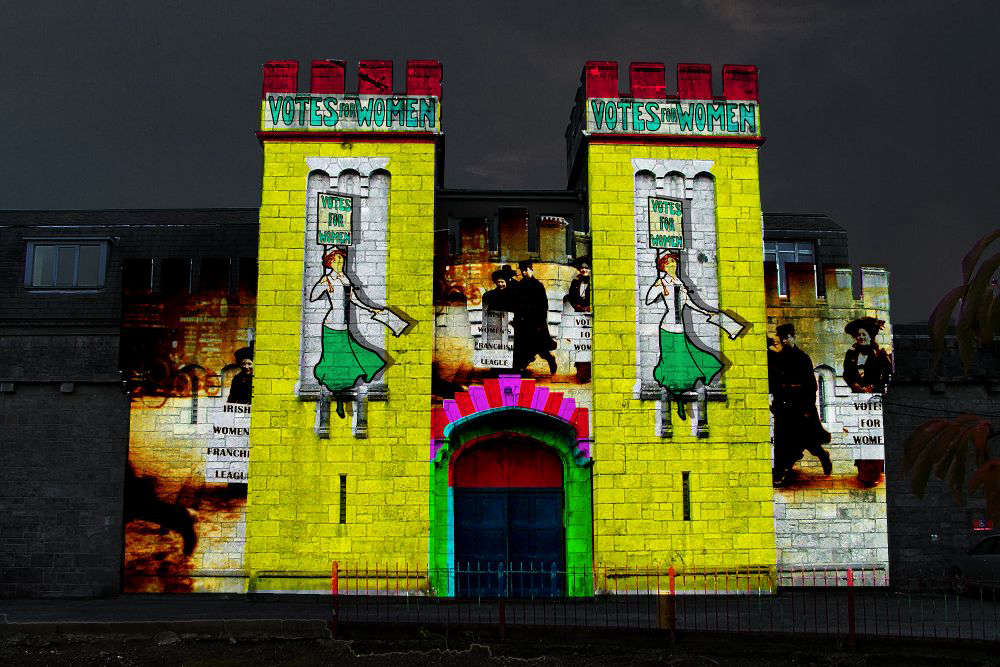 The event was due to take place this weekend.
A light show at Tullamore Gaol has been postponed due to the stormy conditions on the way.
The historic site in Kilcruttin was due to be lit up this weekend as part of the 'Spectacular Vernacular, In the Open' series.
An animation, designed by visual artist Caroline Conway, will be projected onto the walls of the gaol, showcasing the history of the mysterious building.
The illumination is entitled 'Behind The Walls'.
The event has now been rescheduled to Friday 25th and Saturday 26th February from 7:30 to 10:00pm.
Curator of the show, Brendan Foy, details what viewers can expect from the occasion: