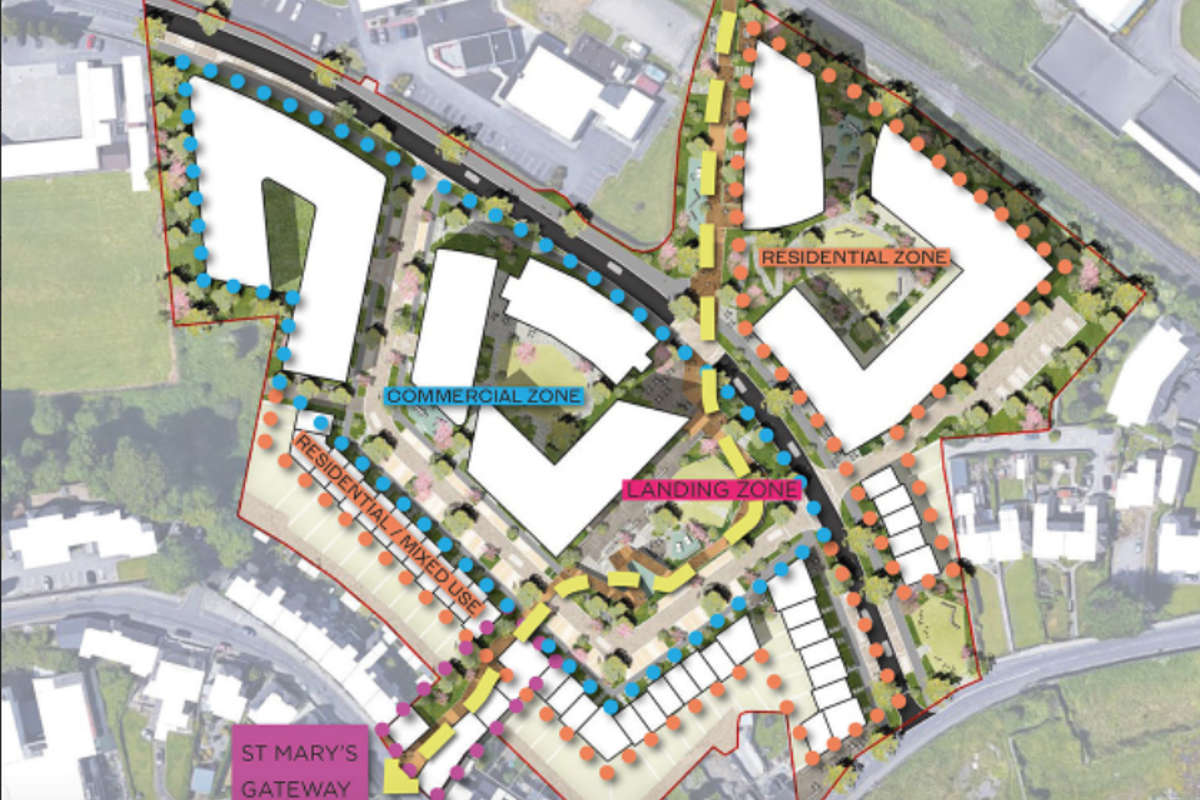 Photo Credit: Loughanaskin.ie
An exhibition, showcasing the current plans, will take place in Athlone next week.
Public consultation for the development of a Westmeath town is underway.
A masterplan for the Loughanaskin area near Athlone has been revealed, with €750,000 in funding provided by the Urban Regeneration and Development Fund, and €250,000 matched by the local authority.
The plan proposes the development of urban houses in a residential zone, and a new commercial zone, which will include state-of-the-art office spaces.
Also included are plans for a pedestrian friendly 'green route' between the Town Centre and Old Rail Trail greenway.
The current phase of the consultation is open online until June 9th, and will feature an exhibition showcasing the current concept at the Athlone Civic Centre next Thursday.
Seamus Donohoe, Director at the project's Planning consultancy, Turley, commented: "The launch of the Loughanaskin Masterplan marks an exciting milestone for Athlone as it signals confidence in the wider town area as a prime investment location. We look forward to engaging with the local community once more and listening to their views on the proposed future design for Loughanaskin as Westmeath County
Council take a significant step forward in realising the site's development ambition."