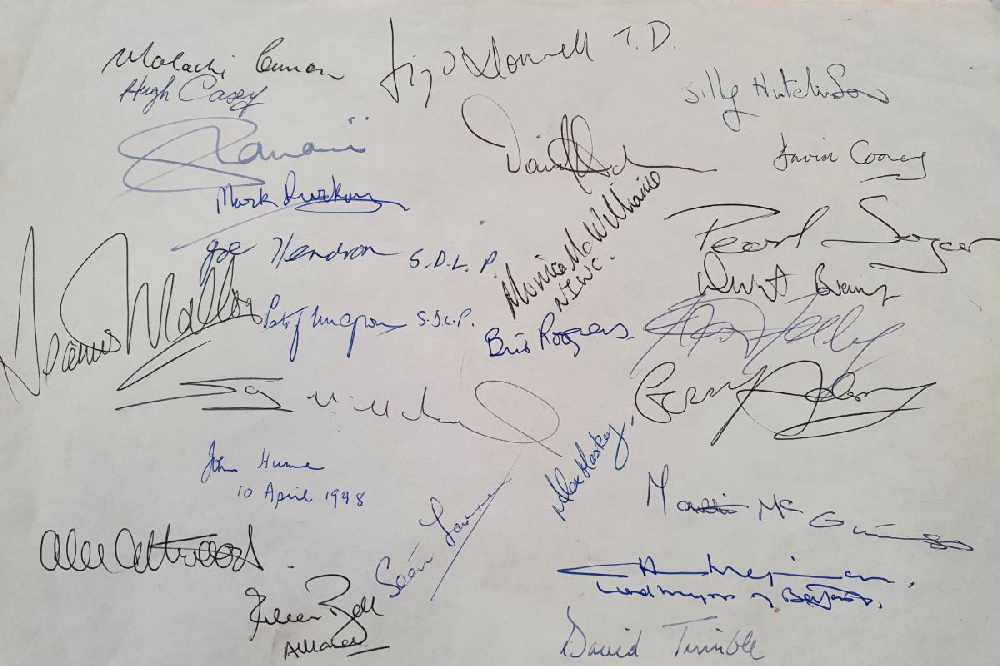 The peace agreement is estimated to be worth between €15,000 and €20,000.
A rare copy of the Good Friday Agreement is going under the hammer in Laois.
It's one of seventy items up for auction in Sean Eacrett Antiques in Ballybrittas on September 19th.
The document - which signalled an end of violence in Northern Ireland in 1998 - includes a collection of signatures from the likes of Martin McGuinness, Mo Mowlam and John Hume, who died this day last month.
Sean Eacrett says although it's a political document, it's worth a lot of money: