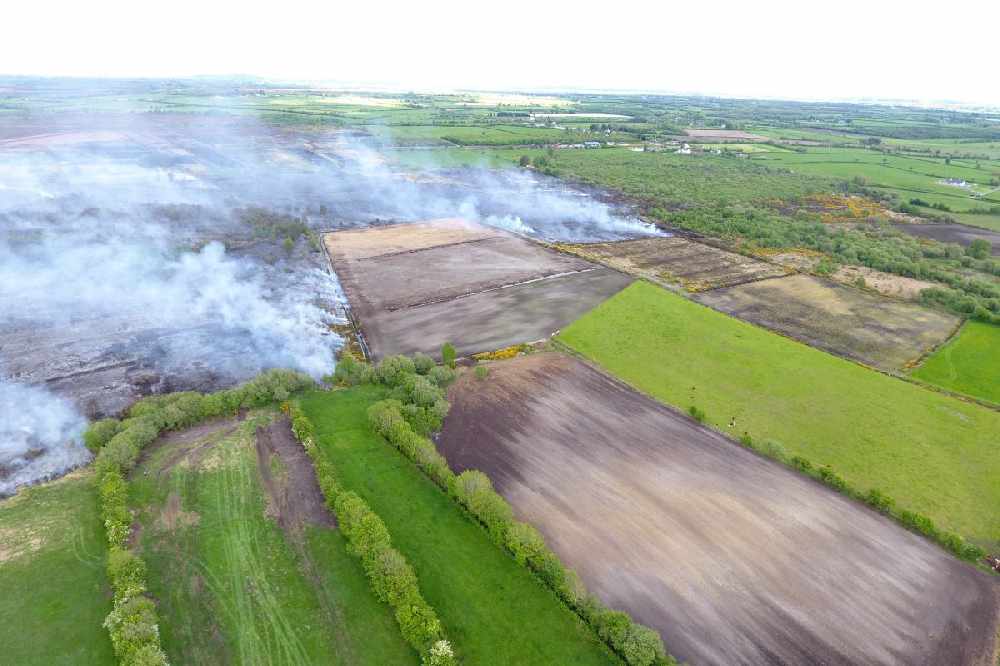 Conditions are particularly dry at the moment.
People in the midlands are being reminded of the dangers of bog fires, after a large blaze broke out in Offaly last week.
12 firefighters from the Tullamore crew were deployed to bogland in Ballydaly on the outskirts of the town at 1 o'clock on Friday afternoon.
It took four hours to get the blaze under control, and Assistant Chief Fire Officer, Denis Canty, says incidents like these are a drain on their resources.
He's urging people to be aware of how easily a fire can start - especially when conditions are so dry: