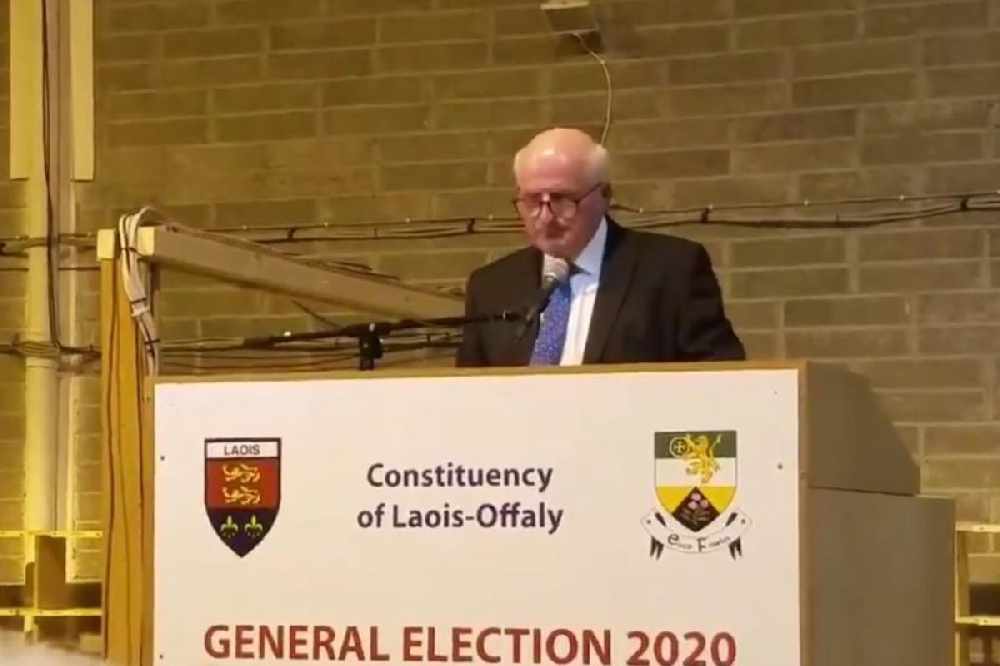 Brian Stanley's surplus of 5,083 votes has been distributed.
The distribution of Sinn Fein TD Brian Stanley's surplus of 5,083 is not enough to bring any candidate over the line.
He remains the only candidate elected in Laois-Offaly as the third count begins. John Daly of the National Party and Noel O'Rourke of Renua Ireland have been eliminated and their second preferences will now be distributed.
Stephen Tynan of Solidarity People Before Profit and sitting Independent TD Carol Nolan were the big beneficiaries of Stanley's surplus, taking 1,218 and 746 transfers respectively.
Labour (+585), the Green Party (+427) and Ken Smollen's Irish Democratic Party (+562 transfers) also benefitted.
The only established party member to benefit substantially was fellow Laois candidate, Fianna Fail's Sean Fleming (+480).
Results are as follows:
Second Count, distrubution of surplus from Brian Stanley (Sinn Fein), elected on the first count - a total of 5,083 votes.
O'Rourke and Daly will now be eliminated and their votes distributed.
Cowen, Barry, Fianna Fáil + 212 = 8,889
Fleming, Sean, Fianna Fáil + 480 =8,116
Flanagan, Charlie, Fine Gael + 178 = 7,641
Nolan, Carol, Non-Party + 746= 6,182
Corcoran Kennedy, Marcella, Fine Gael + 66 = 4,585
Ormond, Peter Fianna Fáil + 59 = 4,132
Hackett, Pippa, Green Party + 427 = 3,921
Leahy, John, Non- Party +262 = 3,725
Smollen, Ken, Irish Democratic Party + 562 = 3,173
Tuohy, Noel, Labour Party + 585 = 2,596
Flanagan, Pauline Fianna Fáil + 106 = 1,850
Tynan, Stephen – Solidarity People Before Profit + 1,218 = 2,128
Daly, John, The National Party + 116 = 557
O'Rourke, Noel – Renua Ireland + 66 = 356