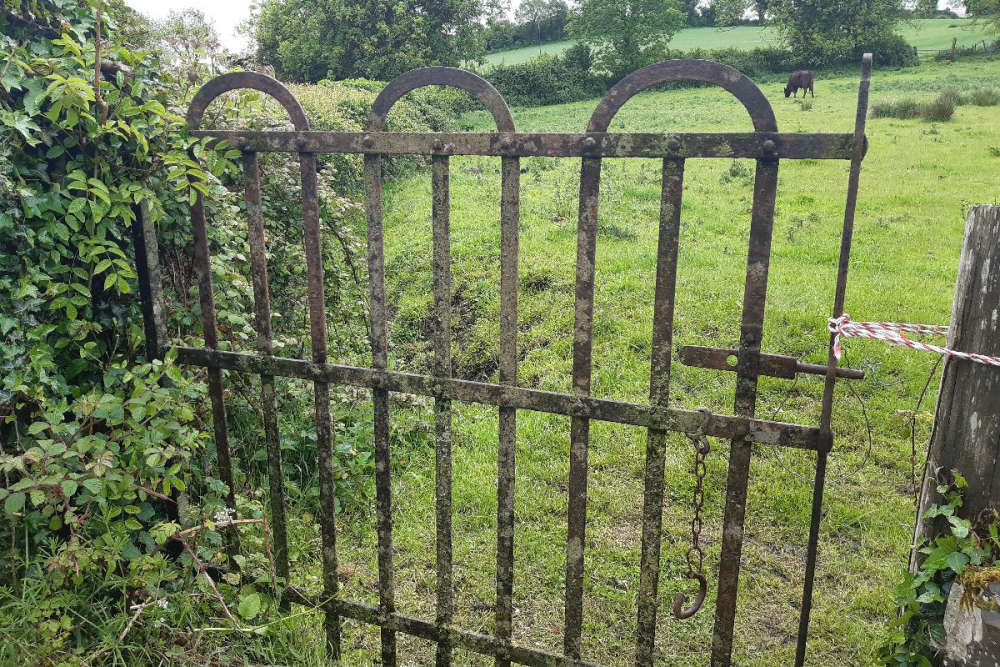 There are over 100 examples of blacksmith forges in the county.
A pilot scheme is underway to preserve blacksmith heritage in a midlands county.
Communities in Westmeath are being encouraged to record any wrought iron gates they find in their locality.
Many examples of wrought iron gates have fallen into disrepair or been replaced.
However, at one point in history, there were at least 102 blacksmith forges in the county.
The project is being run by the Westmeath Heritage Plan, with funding provided by the Heritage Council and support from Westmeath County Council.
"Although few blacksmith's forges survive today, many of the gates made in these forges are still in use around the County", says Heritage Officer Melanie McQuade. "These gates are becoming less common as they fall into disrepair and are replaced and as gateways are widened to allow access for larger farm machinery".
She also says "This year we are inviting three communities to record the wrought iron gates in their areas. The groups will be mentored by Shem Caulfield, who is passionate about sharing his knowledge of wrought iron gates. His interest in the subject is infectious."
Shem says, "apart from being beautiful functional objects in themselves, wrought iron gates and their pier settings each tell a story. They symbolize
the efforts of our forefathers, and they remain prime examples of local craftsmanship in metal and stone".