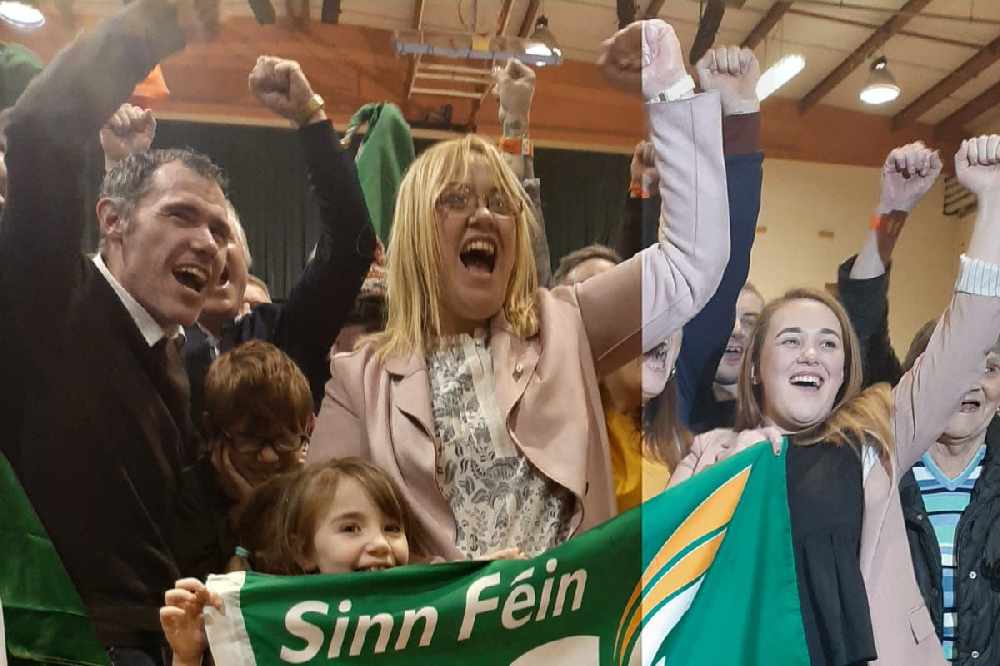 Sorca Clarke has been deemed elected.
The national surge in Sinn Féin has been reflected in Longford-Westmeath.
The party's candidate, Sorca Clarke, has stormed ahead of the rest and has now been elected to Dáil Éireann in the first count at the Athlone Count Centre.
She's the first Sinn Féin deputy in the area since 1957.
It's in stark contrast to the Mullingar woman's performance in last May's local elections.
She lost her seat on Westmeath County Council, after gaining just 511 first preference votes.
This time around, she's topped the poll with 11,848 first preferences, well surpassing the quota of 11,277.
Her surplus of 571 will now be distributed.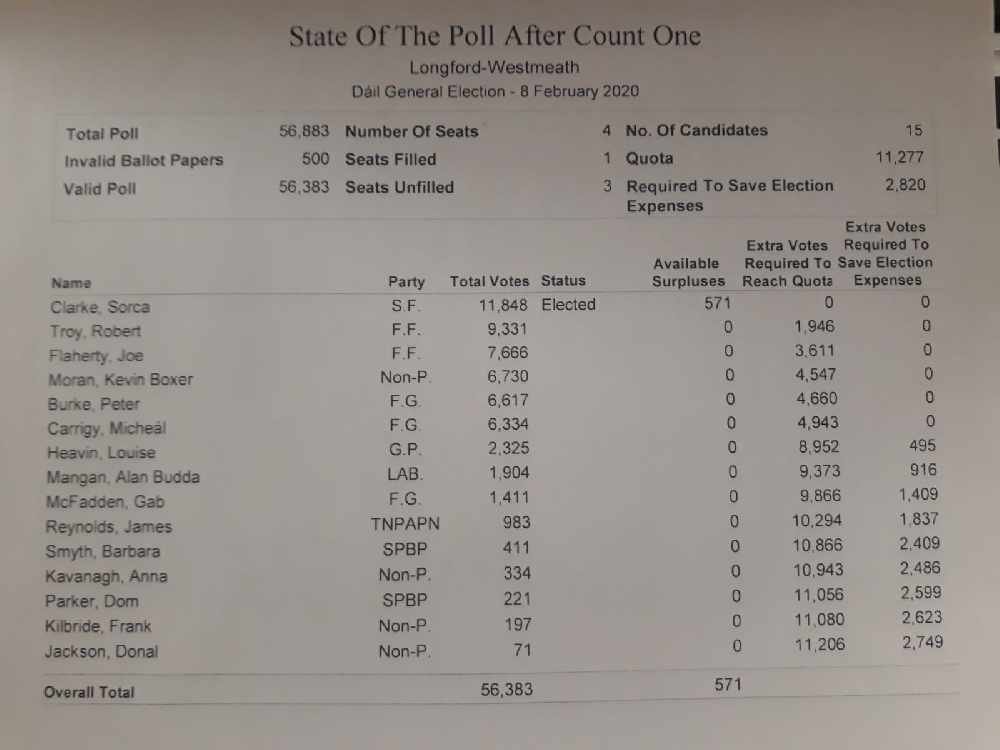 Counting continues in Athlone IT - updates to follow.