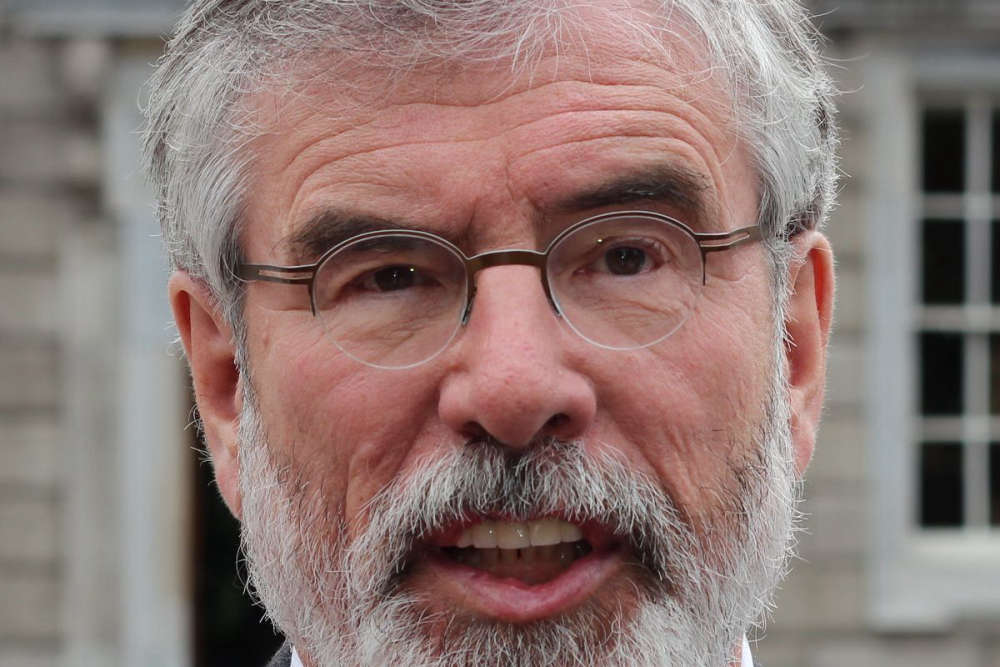 The video has been described as "disgusting" by Brian Stack's family.
Sinn Féin's housing spokesperson has criticised the former leader of the party for taking part in a comedy sketch.
It comes as the family of IRA victim and Portlaoise Prision officer Brian Stack described the sketch involving Gerry Adams as "horrible" and "disgusting".
There has been criticism of the former Sinn Féin leader, who's accused of making light of Provisional IRA atrocities in a Christmas video that has since been withdrawn.
The video - which was made by a Christmas card company - features Gerry Adams singing the line "Tiochaidh ár lá...lá, lá, lá, lá" and another character using the phrase "They haven't gone away you know" - a remark made by Mr. Adams about the Provisional IRA following the 1994 ceasefire.
Eoin Ó Broin says the sketch shouldn't have been made: