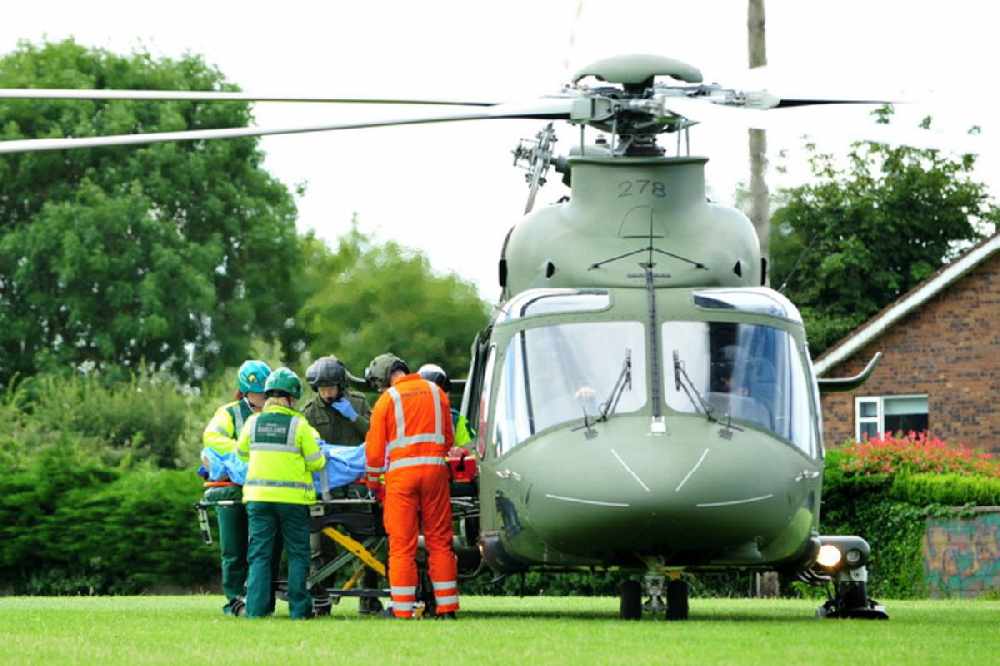 Photo credit: National Ambulance Service
The service is being stood down for 16 days over the winter due to staff shortages.
A Fianna Fáil TD says the suspension of the Emergency Aeromedical Service in Athlone for a period of time over the winter shows the air corps is collapsing.
The single helicopter service - which is based at Custume Barracks - is being stood down for four days per month until February, due to a shortage of pilots.
A charity-funded air ambulance service in Cork says it will provide a spare aircraft to replace the stood-down service over the 16 days.
But Fianna Fáil's Spokesperson on Defence, Jack Chambers, says ongoing recruitment and retention issues have resulted in an exodus of army personnel.
He says this is proof the government has completely neglected the Defence Forces: