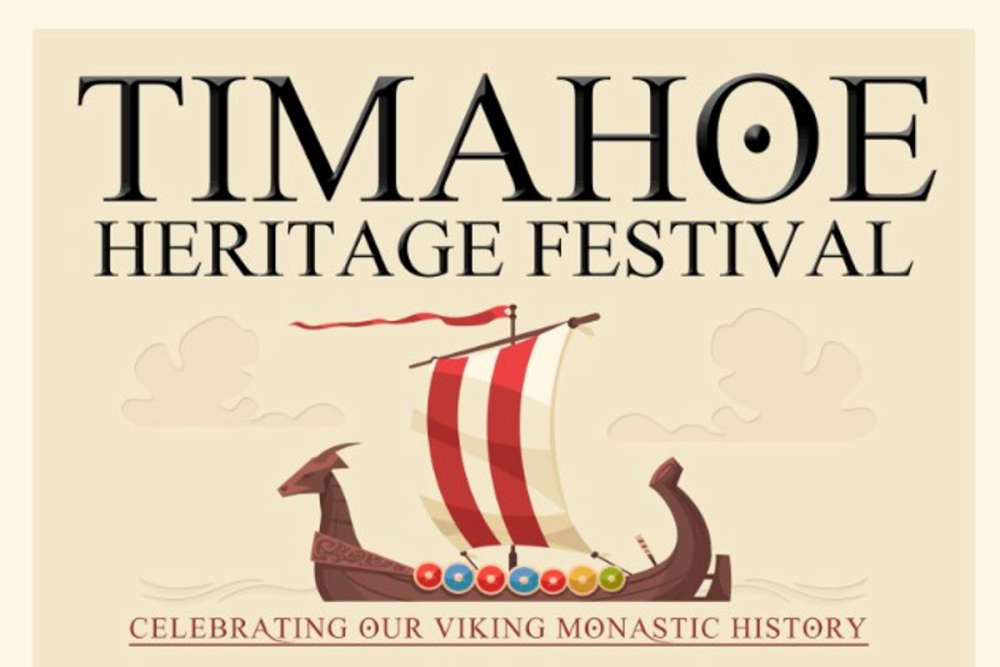 The festival takes place the 3rd and 4th June.
A midlands village will be invaded by Vikings on the June Bank Holiday weekend.
Timahoe Heritage Festival takes place on the grounds of the Timahoe Round Tower and Heritage Centre.
The festival begins on June 3rd, with a 10K or 5K run through ice age esker ridges, neolithic ring forts, the legendary Dún of Clopook (Home of the Púca), mediaeval churches, esteemed landed gentry estates, An Cruachan, and a host of other historical sites.
There will be an Artisan Art & Craft Fair, and a Funfair in the village green and a Viking Reenactment Village, which will transport visitors back in time to witness the captivating lives of the Scandinavian invaders, all under the watchful eyes of local chieftains, warriors, and mediaeval monks.
The School of Irish Archaeology will offer workshops, including The Big Dig - Viking House Excavation, Bead Making Workshops, and Coin Striking Workshops.
These workshops are tailored for children aged 5-12.
In addition to these workshops, visitors will have the opportunity to partake in rune readings, explore displays and demonstrations, featuring Viking & Medieval Weaponry, Basket Making, Medieval Cooking, Herb Gardening, Beekeeping, authentic Viking crafts and Pottery, showcasing the rich craftsmanship and traditions of the past.
Raven Haven Aviaries will also be in attendance with a collection of native birds and birds of prey, including many that have appeared in film and on TV, in productions such as the Vikings series.
Sean Murray of Laois Heritage Society will also host a talk on the famed Hiberno-Romanesque doorway of Timahoe Round Tower.
Nuala Hayes, author of Laois Folk Tales will give a talk on Irish Folklore, with special emphasis on Laois, which fits in with the festival's exhibit of local tales from the 1937 Duchas Schools' Collection.
The inspiration behind the Timahoe Heritage Festival stems from the Viking raid on the monastic settlement in Timahoe in 919.