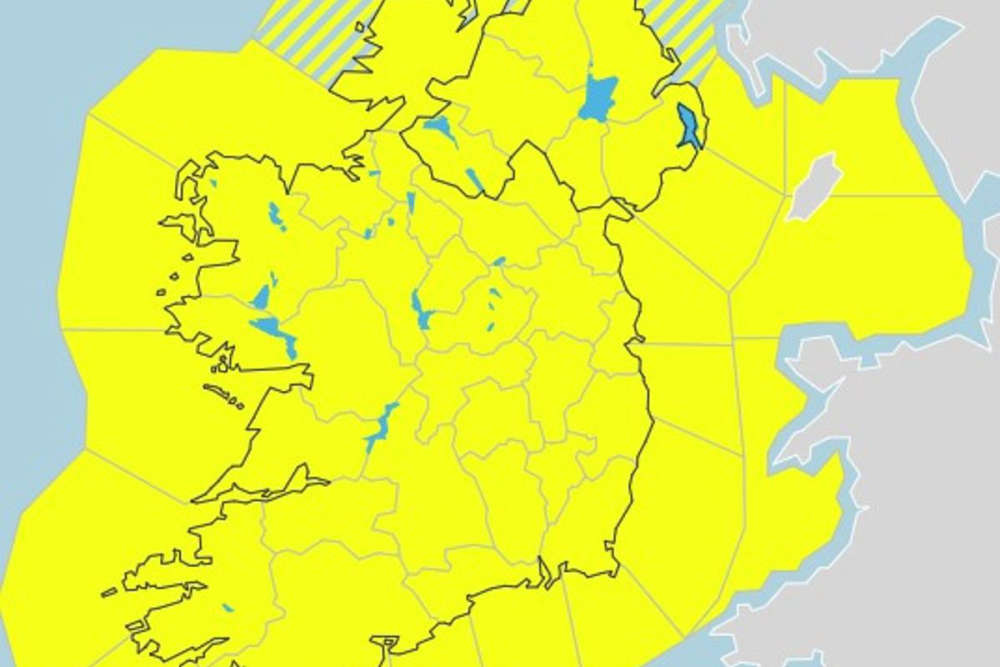 Photo Credit: met.ie
The status yellow warning will come into effect early Thursday morning.
There could be snow in the midlands tonight.
A status yellow warning for snow and ice will come into effect for all of Ireland.
The alert is in place from 3am Thursday morning, with it continuing for Leinster until 7am Friday morning.
Met Eireann is advising that Hazardous driving conditions, Travel disruption and Poor Visibility will be possible at this time.