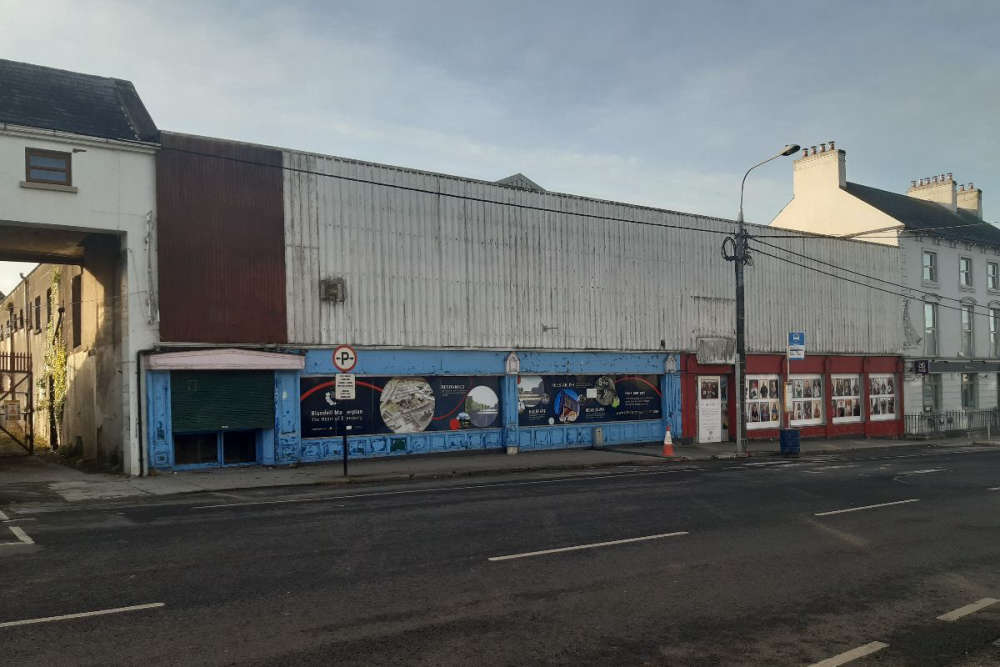 Out of 27 projects around Ireland, an Offaly town is receiving the biggest chunk of funding.
The wheels have been set in motion for three midlands regeneration projects, thanks to a €3 million funding announcement this morning/today.
The investment comes through the government's Rural Regeneration Development Fund.
A total of 27 projects around the country are benefitting from the this latest round of funding.
However, it's Edenderry who receives the biggest chunk of that - with over 2 million euro going towards plans to convert the old Tesco site into a new community library.
The development is already underway, but this financial injection will help with Phase 2 and the acquisition of further sites to allow for a variety of uses, including leisure, community, cultural and services provision.
Welcoming the news, local Green Party councillor Mark Hackett said;
"This builds on the work already underway and will see the provision of a state of the art library while also providing opportunities for future development of community, leisure and cultural facilities."
#OurRuralFuture: Minister @HHumphreysFG announces €21.5 million for 27 landmark regeneration projects nationwide.

Multi-million euro investment to bring ambitious regeneration & economic development projects to full readiness

Read more > https://t.co/3QDukqvv4H#Ireland2040 pic.twitter.com/aLSKHMdvA4

— Department of Rural and Community Development (@DeptRCD) January 6, 2022
Elsewhere in Offaly,
Plans are also afoot in Ferbane, to purchase and redevelop the vacant secondary school and associated lands into a multi-purpose community and enterprise hub.
The plans also include the reuse of the existing library and heritage centre, to revitalise the town based on the Just Transition process.
That project has received half a million euro in funding today.
And in Laois,
A former courthouse, which has been lying derelict in Borris-in-Ossory for 20 years, is to be transformed into a community centre, remote working hub and county council office.
While the project is expected to cost a total of one million euro, today's €200,000 boost will fund Phase 1 of the development.
Cathaoirleach of Laois County Council Conor Bergin says the courthouse will become an important asset to the village once again:
Junior Agriculture Minister and Green Party senator, Offaly's Pippa Hackett says she's delighted with the investment in midlands communities;
"I am so excited to see a bright future unfolding for Edenderry to include digital connectivity, jobs where people live and a vibrant town centre.
"Regenerating our landmark buildings and keeping them in use makes good sense as we prioritise town centres.
"It's a crying shame to see them going derelict so I'm delighted to see projects in my constituency included in this funding.
"The renovation of Borris-in-Ossory Courthouse for remote working and community use makes perfect sense.
"The vacant secondary school in Ferbane will be developed, along with the reuse of the existing Library and Heritage Centre.
"This is all very good news for Laois and Offaly."