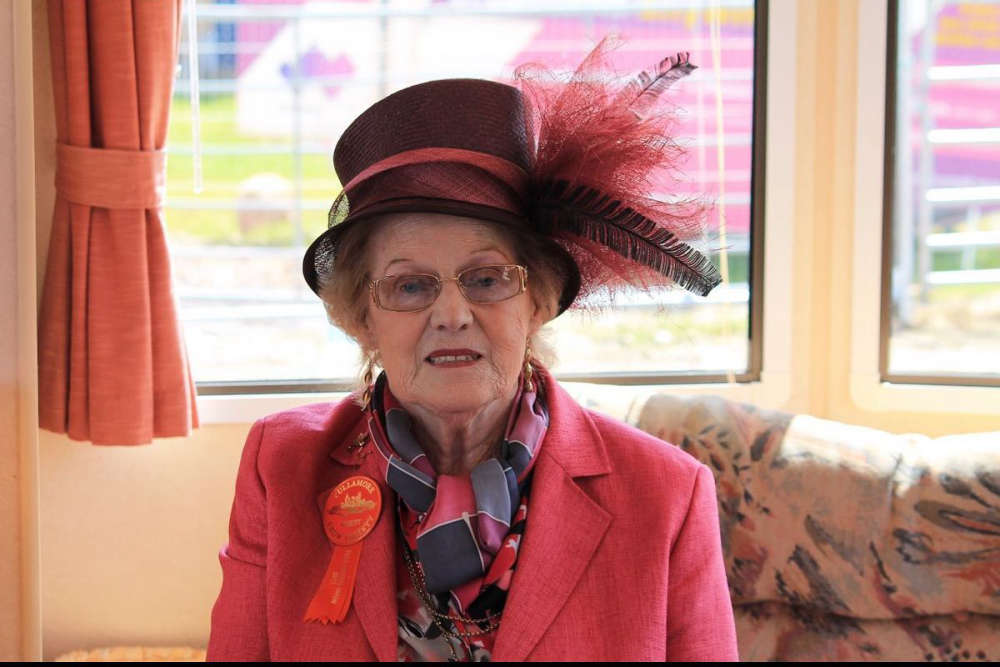 Photo credit: Facebook - Tullamore Show
She is being remembered as an elegant lady with an infectious voice.
The Voice of the National Ploughing Championship, Carrie Acheson, is being remembered as a vibrant and colourful character.
The former Fianna Fáil TD and councillor, who passed away yesterday.
She is survived by her son Brian and daughter-in-law Carmel.
Ms. Acheson will be laid to rest on Thursday afternoon in St. Mary's Church, Irishtown.
Assistant Managing Director of the National Ploughing Association, Anna Marie McHugh, says she could never be forgotten:
Carrie has been the woman behind the mic at the event for over 30 years.
She helped to reunite lost children with her parents and recover lost keys and wallets.
Speaking at the event, in 2015, she says she got the job by accident:
The Tipperary woman is also being remembered fondly by Tullamore Show, where she also made the announcements to the public.
The committee is describing her as an elegant lady with an infectious voice.