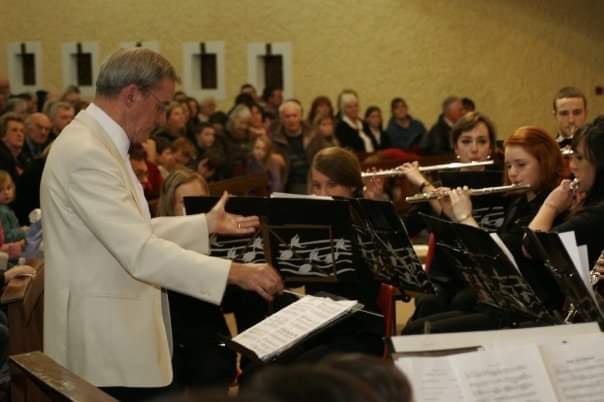 Photo credit: Facebook/Mullingar Town Band
The Louth man lead the band for 30 years.
Tributes are being paid to the former Mullingar Town Band director, Harry Kelly, who passed away yesterday.
The Drogheda man lead the band for 30 years, travelling down to Mullingar for rehearsal every weekend.
He's being remembered as "a true musical inspiration", after helping to bring the band to the national and international stage.
The Band Committee says it's sad they cannot give him the musical send-off he deserves, but has been thanking him for his years of service.