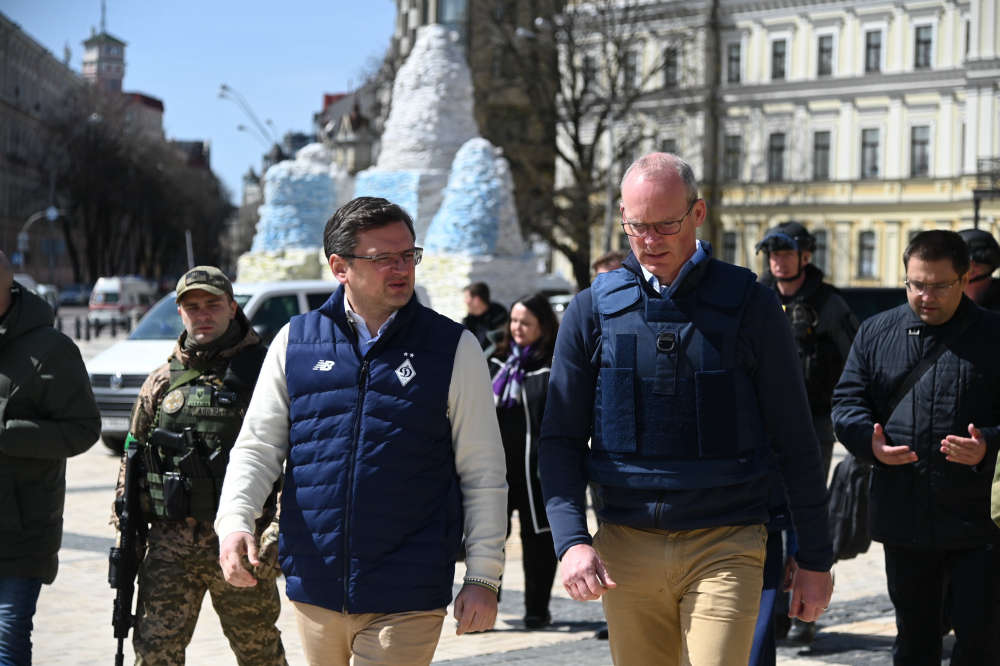 Photo credit: Twitter/@DmytroKuleba
One midlands TD thinks the Defence Forces should have been there.
The use of gardaí as security for the Foreign Affairs Minister's trip to Ukraine has to be regarded as a "blunder", according to a midlands TD.
Simon Coveney visited the war-torn country yesterday, but was accompanied by the Garda's Emergency Response Unit instead of the traditional Army Ranger Wing.
An internal security dispute arose as it was feared that the Garda unit would not have the correct technology to deal with such a trip.
Independent Kildare-South TD Cathal Berry previously served as deputy commander of the Army Ranger Wing.
He says the group would have more experience in dealing with a situation like the one in Ukraine: