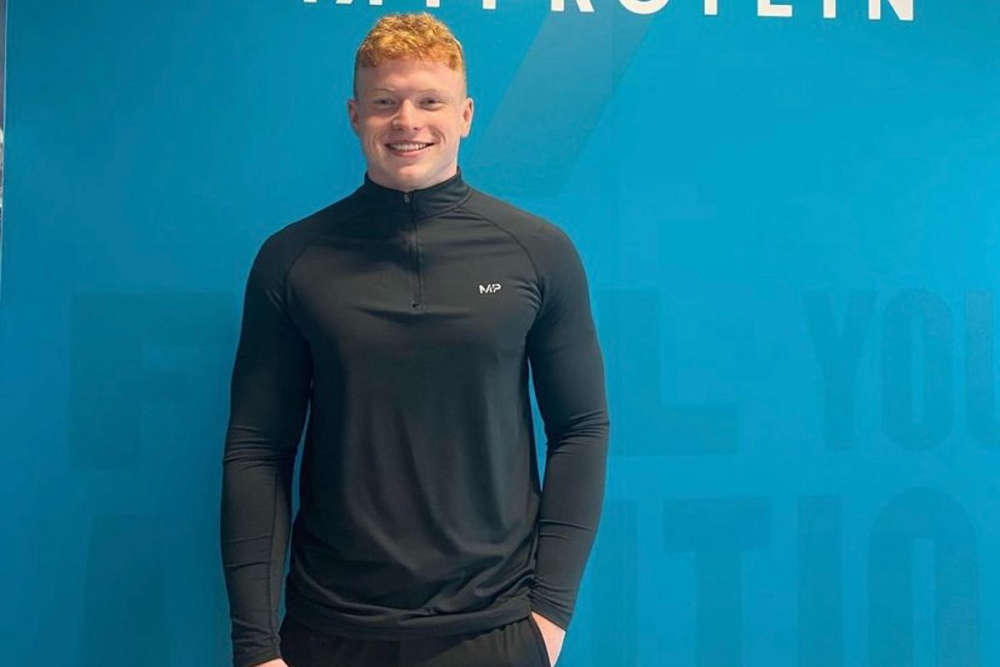 Photo Credit: Instagram @Jamesdoyle_
He's gained over 250,000 followers in less than a month.
A Westmeath man has seen a very quick rise to fame, thanks to a TikTok trend.
Killucan's James Doyle has become the face of the 'Protein Bor' trend on the social media platform, which has boosted him to over 300,000 followers.
He's now working with supplement and fitness brand 'My Protein,' and has just released his own merchandise.
James has been speaking with Midlands 103's Kamron Clarke:
Check out James' TikTok here