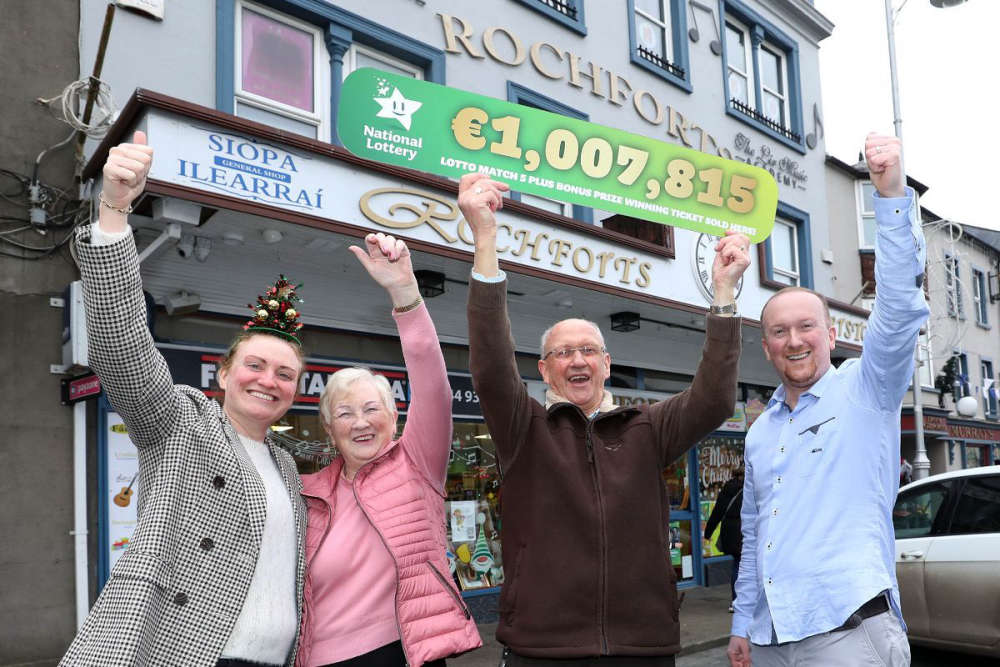 They are hoping it's one of their regular customers
The owner of the Westmeath store that sold the winning €1 million Lotto ticket says there's a lot of excitement around the town.
Tom Nally from Rochfort's Superstore in Mullingar is hoping one of their regular customers matched five number and the bonus in Saturday night's draw.
The lucky player has become Ireland's newest Lotto millionaire after scooping the Match 5 + Bonus prize in Saturday night's draw, worth €1,007,815.
The winning Quick Pick ticket was purchased at Rochfort's on Dominick Street last Thursday, 16th December.
He says it's not the first time to have a big winner:
The Westmeath winner who enjoyed a boosted prize fund due to the capped Lotto jackpot on Saturday night is yet to make contact with the National Lottery.
The winner is advised to sign the back of their ticket and keep it safe.
They should contact the National Lottery prize claims team on 1800 666 222 or email claims@lottery.ie and arrangements will be made for them to claim their prize.