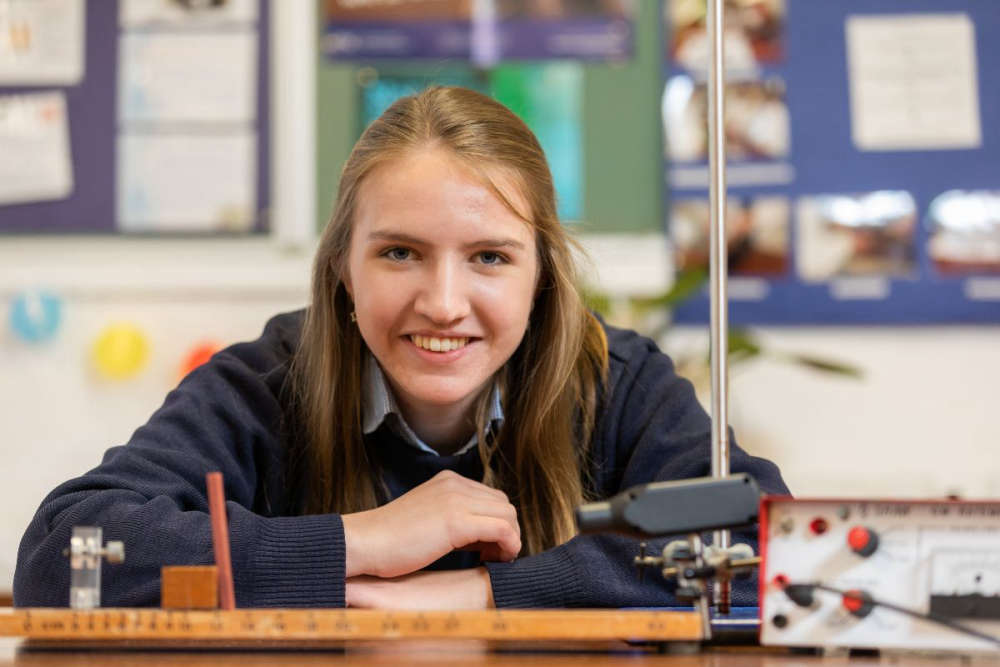 The Our Lady's Bower student scooped top prize at SciFest last weekend.
A Westmeath teenager will represent Ireland at a prestigious international science fair in the United States next May.
It's after Clare Reidy, a leaving cert student in Our Lady's Bower school in Athlone scooped the top prize at the SciFest National Finals.
Her project investigated potential effective building materials for the future exploration of Mars.
Norma Foley TD, Minister for Education said:
"SciFest continues to bring together some of the best and brightest minds of future generations and I am delighted to see so many young people who are passionate about STEM fields.
These subjects are crucial for equipping the young people of today with the problem-solving and critical thinking–skills needed to meet the challenges of tomorrow.
The level of innovation gives great cause for optimism now and into the future. I'd like to congratulate Clare for winning this award and applaud all those students who have participated in this year's competition. I'd also like to commend the parents, teachers and mentors who have helped students throughout the process."
Sheila Porter, SciFest CEO, said:
"We'd like to extend a huge congratulations to Clare for winning this year's SciFest National Final.
We received a tremendous number of entries this year and the standard was as high as we've come to expect from SciFest participants. At SciFest, our goal is to encourage a love for STEM subjects from an early age so it is really heartening to receive so many high-quality entries.
The challenges posed by climate change and COVID-19 show the fundamental importance of science and that's why it is vital that we continue to foster inquiry-based learning amongst students.
In that vein I'd like to offer a sincere thanks and congratulations to all SciFest participants, their teachers and parents for all their hard work and continued enthusiasm for STEM."