Midlands 103 Tours

Midlands 103 Tours is the tours company for you! We run day tours and overnight tours, bringing you to some of the most iconic and popular destinations in Ireland and abroad. We have new tours happening all the time bringing you more choices and places to discover.
All our Midlands 103 Tours are fully guided and organised by our Midlands 103 Tours team members. Relax and unwind on our coaches, as we bring you to your desired destination! We pride ourselves on our customer service and the high standards we maintain across all our tour destinations.

Upcoming Overnight Tours:
BOOK YOUR OVERNIGHT TOUR TODAY!

We boarded the coach on Monday at Tullamore travelling to Killarney via Cahir Castle. Our tour guide Larry and driver Kieran were both very knowledgeable and shared their information with the group as we travelled. On arrival in the Gleneagle Hotel Killarney we were assigned our rooms, Larry checked in with each of us to make sure all was in order (which it certainly was in our case). After a really nice dinner we were entertained . I even had time to see the match! On Tuesday we were collected by the coach after breakfast and headed out for a tour of the Ring of Kerry with our local guide Dennis. This trip was a really great one not only did we tour the Ring of Kerry but got to Valentia Island and toured the sites such as the transatlantic telegraph cable site which Dennis and our driver Kieran filled us in on. After a full day touring we returned for the Christmas banquet in the Gleneagle. We had a really lovely meal followed by dancing. Day three we were collected by jaunting car at the Hotel and went to Muckross where we indulged in a lake cruise which was absolutely brilliant. Larry our guide catered for both those who wished to go shopping after this cruise and those who preferred to visit Muckross House and Gardens. Return to the hotel was around 4.30. Another great day out and about in Killarney followed by great food and drink and more musical entertainment. Thursday brought the trip to Dingle and surrounding areas. The scenery was truly breathtaking and once again our local guide was superb and was assisted by our own guide and driver in going to the most interesting sites. A stop in both Dingle and Tralee was included in this trip and again a great time was had by all. On Friday we headed home to the Midlands via Adare and Limerick where ample time was allocated for shopping and lunch. Kieran and Larry also organised a tour of the city by bus which was great. We cant say enough how much we both enjoyed the tour and we would like to thank all involved at Midlands 103, Caitriona, Larry, and Kieran for making this a holiday to remember!
- Rosemary and Declan Flowers -
Upcoming Day Tours: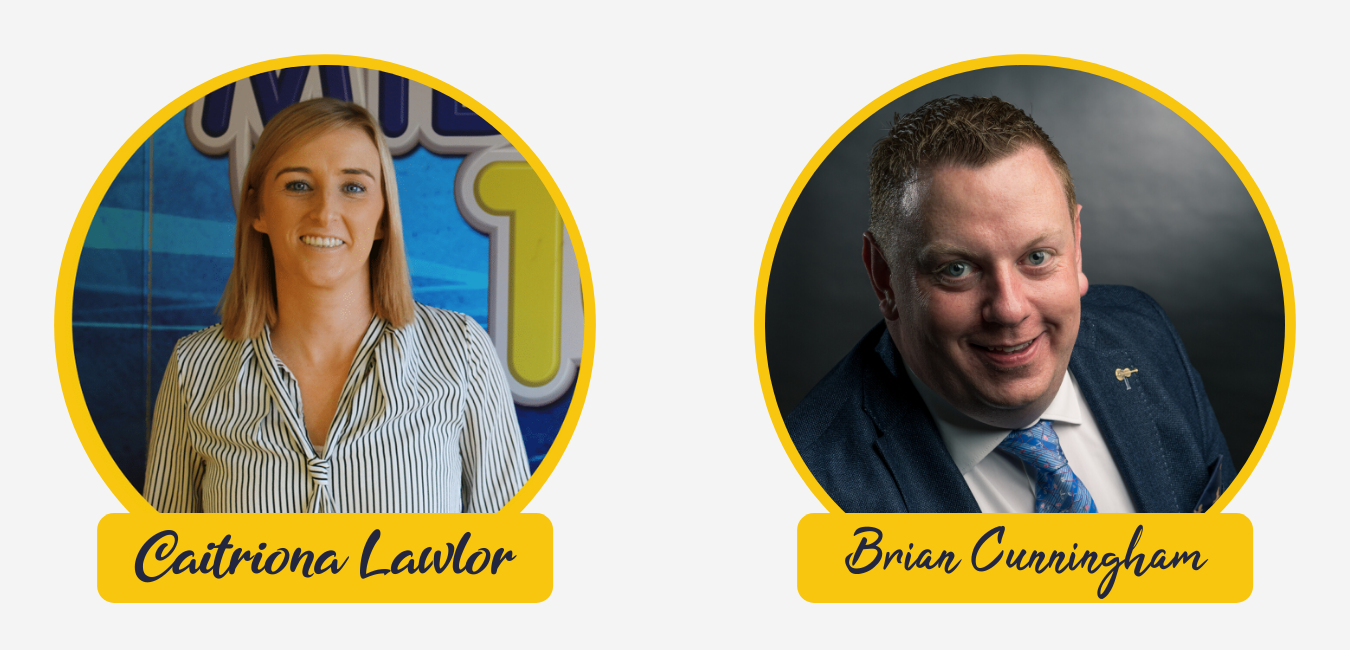 For Midlands 103 Tours Terms & Conditions please visit here
*GROUP DISCOUNTS - minimum of 10 people in a group to avail of our group discount*
Midlands 103 International Travel Tours is brought to you in association with Midlands Travel, No. 1, The Mall, William Street, Tullamore, Co. Offaly who are fully licenced with Irish Aviation Regulation, Licence number 0544.
Midlands 103 International Travel Tours is brought to you in association with Marian Pilgrimages who are fully licenced with Irish Aviation Regulation, Licence number - TO142.