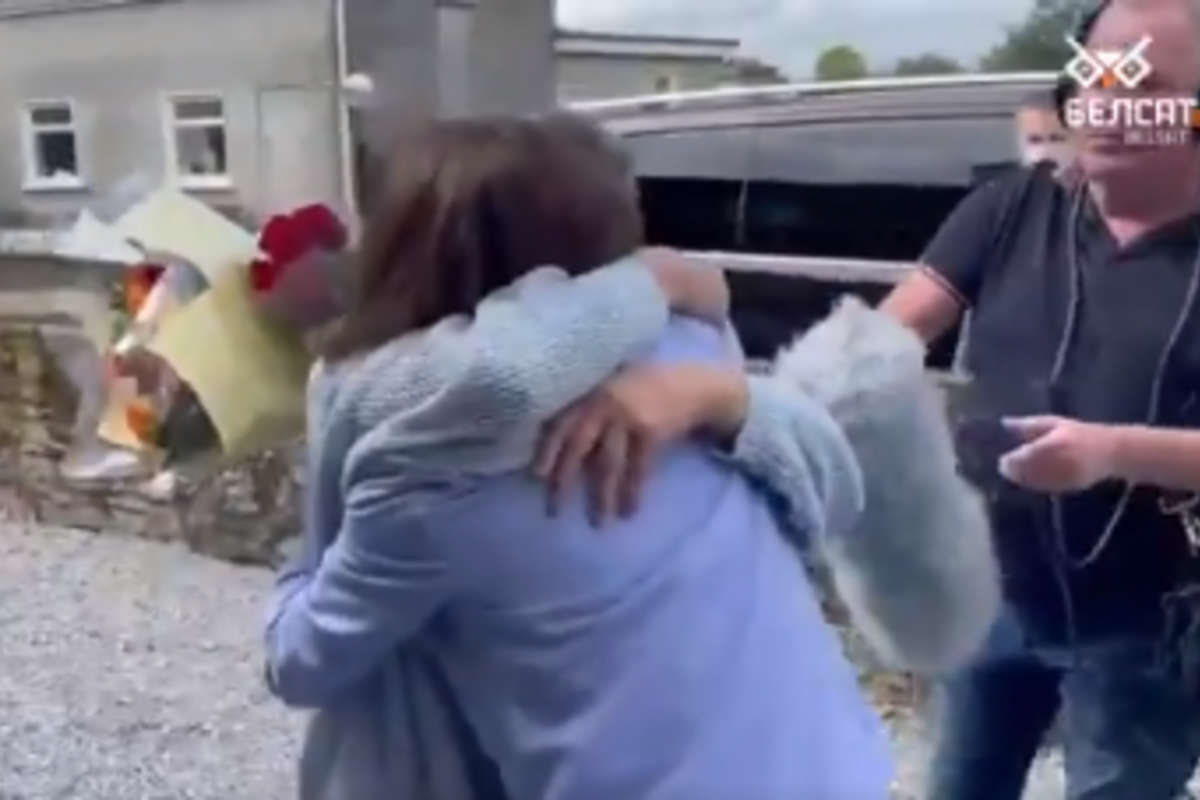 Photo credit: Twitter/@Belsat_TV
She spent her summers in the town in the 1990s.
Belarussian opposition leader has returned to Roscrea to visit her Chernobyl foster family.
Sviatlana Tsikhanouskaya is in Ireland, after receiving an invite to visit from the government last month.
She's currently in exile from Belarus, after replacing her husband as a candidate in last year's presidential election when he was arrested.
She spent her summers in the midlands town during the 1990s.
😍Святлана Ціханоўская сустрэлася з сям'ёй, якая прымала яе ў дзяцінстве ў Ірландыі.

Праз 18 гадоў яны зноў пабачыліся.

Крыніца: @Belsat_TV pic.twitter.com/Xs7B06RhlK

— Belsat TV (@Belsat_TV) July 14, 2021