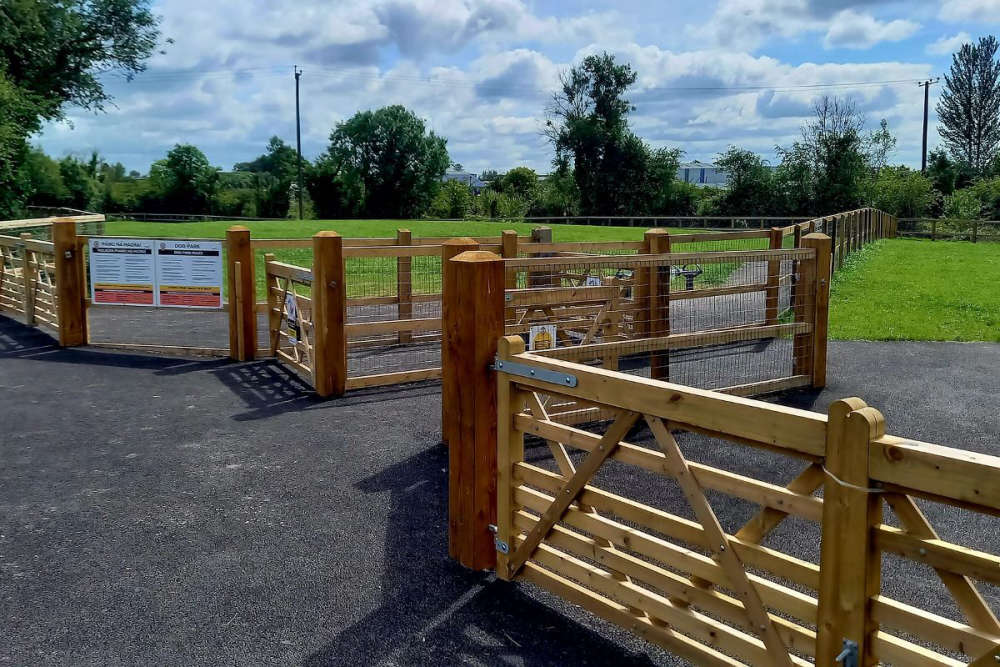 Mullingar Dog Park opened in July - credit: Facebook/@MullingarDogPark
Westmeath County Council said it would consider the proposal.
Athlone is in need of a off-leash dog park.
Green Party councillor Louise Heavin believes there is appetite for one and that such a facility would help families in other green areas feel safer.
Westmeath County Council says it would welcome the development but a suitable location needs to be identified.
Cllr. Heavin says the recent opening of a dog park in Mullingar shows the idea is worth consideration:
READ MORE: Midlands First Dog Park Opens To The Public