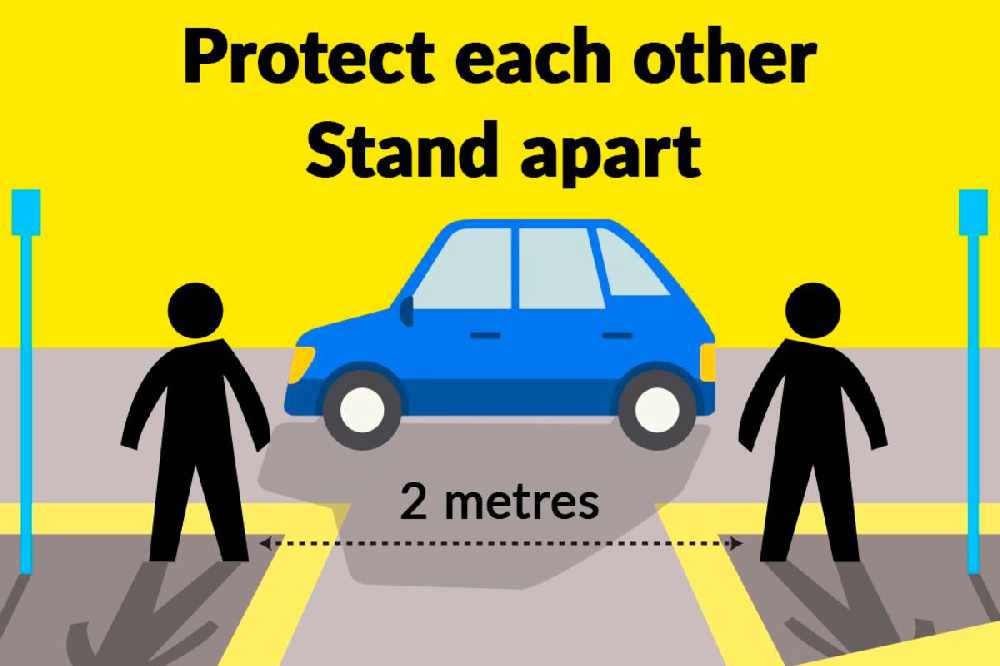 National News June 29th 2020.
Latest briefing:
There have been no new deaths reported to the Health Protection Surveillance Centre today.
There has now been a total of 1,735 COVID-19 related deaths in Ireland.
As of midnight Sunday 28 June, the HPSC has been notified of 24 confirmed cases of COVID-19. There is now a total of 25,462* confirmed cases of COVID-19 in Ireland.
The latest figures for the midlands show Offaly has a recorded total of 483 people with coronavirus, while Laois figures remain at 265 confirmed cases of COVID-19.
672 people have been diagnosed with the virus in Westmeath.
The HSE is working to identify any contacts the patients may have had to provide them with information and advice to prevent further spread.
Dr Tony Holohan, Chief Medical Officer, Department of Health, said: "We are starting to see a worrying trend, with the number of reported cases increasing, and some new clusters.
"As restrictions are lifted and people move about more, it's important that we use the tools that have helped us suppress the virus to date.
"Hand washing, physical distancing, cough/sneeze hygiene and wearing face coverings are important personal behaviours that mean, as we go about our daily lives, that we are doing everything we can to avoid contracting the virus and spreading it to those we love."
Dr Ronan Glynn, Deputy Chief Medical Officer, Department of Health, said: "Today we are reporting at least six cases associated with international travel. Many countries around the world are still experiencing high and increasing levels of this disease. Last week, there were over 1.1 million cases reported and there have now been over 10 million cases reported globally to date.
"The risk of imported cases remains high. It's important that continue to avoid all unnecessary travel at this time."
Dr Siobhán Kennelly, HSE National Clinical Advisor and Group Lead for Older Persons said: "Many restrictions have now been lifted and people are getting out more, including those who are over 70 or medically vulnerable.
"Socialising is important for your mental and physical wellbeing, but it's important that you are safe while doing so. Wear a face covering, know the symptoms of COVID-19 and contact your GP straight away if you feel unwell."
Siobhán Killeen, Dublin GAA footballer said "The aftereffects of this disease are very serious, even for those who are fit and healthy. I was in very good health, but it was a very tough battle. I, probably like many others, was naïve in thinking that my age and health would protect me from a very infectious disease."
Spending:
Friday June 12th was the busiest day for clothes shopping and the second busiest day overall for instore transactions since the Covid-19 restrictions started to lift.
That's according to data from over a million AIB debit and credit card transactions between May 18th and June 14th.
It also shows people spent more on fast food, takeaways and hardware and garden supplies during phase one and two than before the Covid-19 restrictions came into place.
Travel Abroad:
People need to decide between luxury and necessity when it comes to foreign travel, according to a leading expert.
There are concerns about a surge in new cases due to people travelling abroad as restrictions ease over the coming weeks.
Professor Philip Nolan from the National Public Health Emergency Team says people need to ask themselves if it's worth it:
Mortgages:
People on the temporary wage subsidy scheme will not be able to take out a mortgage with AIB.
Workers in 'high risk' sectors of the economy will also face extra scrutiny on their applications, according to the Irish Times.
The changes were outlined in a policy document sent to lending managers earlier this month.
Business journalist Gavin McLoughlin says joint applications will also be impacted:
Global:
More than half a million people worldwide have now died, after testing positive for Covid-19.
Johns Hopkins University has been compiling the figures.
It's data also shows the number of global cases has passed 10-million.
Vintners:
Pubs across the country that serve food are allowed reopen today.
Around 40 per cent of them are expected to welcome back customers.
Vintners Federation of Ireland Chief Executive, Padraig Cribben says things will be a bit different:
Hairdressers:
Grey roots, split ends and wild curls have been one of the less talked about annoyances of the lockdown.
So the reopening of hair salons today will be greeted with sighs of relief across the country today.
One of those is Salon Rouge in Inchicore which reopenned at midnight this morning for a full 24 hour shift.
Owner Tish Curry said they would be making a donation to Women' Aid for every appointment
She says she had a few desperate phone calls over the 15 weeks:
Phase 3:
Face coverings will be compulsory on public transport today, under phase 3 of the Government's plans to reopen the country.
The National Transport Authority's taking the step as capacity on buses, trains and trams will rise from 20 per cent to 50 per cent.
It comes as one more person infected with Covid-19 has died in the Republic and there are 3 new confirmed cases.
NTA spokesperson, Dermot O'Gara can't say yet whether someone at a bus stop is allowed on a bus without a face mask:
There is no better #FridayFeeling than this. This is my mother after a hard fought battle with #COVID19. We're so grateful to the health care staff for the fantastic care mam received. They truly are #HealthcareHeroes #legends ❤ https://t.co/5G5qEZcmld

— Ruadhan Mannion (@ruadhan81) June 26, 2020