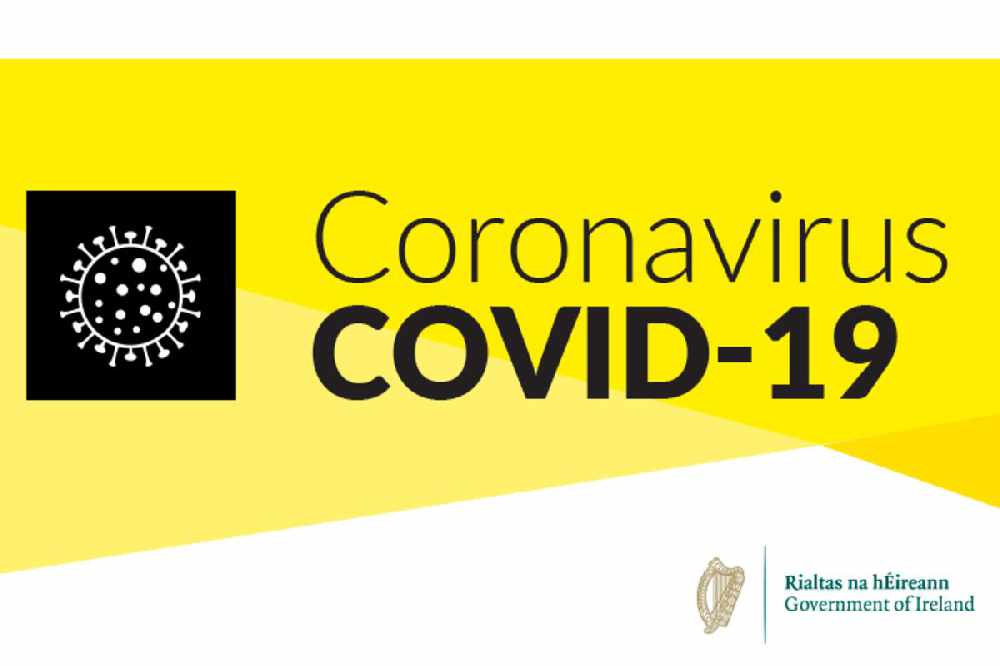 National news updates on Wednesday 18th November.
Latest Figures:
The Health Protection Surveillance Centre has today been notified of 12 additional deaths related to COVID-19.
There has been a total of 2,006 COVID-19 related deaths in Ireland.
As of midnight Tuesday 17th November, the HPSC has been notified of 379 confirmed cases of COVID-19. There is now a total of 69,058* confirmed cases of COVID-19 in Ireland.
Of the cases notified today;
174 are men / 203 are women
64% are under 45 years of age
The median age is 36 years old
116 in Dublin, 38 in Donegal, 30 in Meath, 27 in Cork, 22 in Limerick, 22 in Louth, and the remaining 124 cases are spread across all other counties.
As of 2pm today 282 COVID-19 patients are hospitalised, of which 33 are in ICU. 22 additional hospitalisations in the past 24 hours.
Dr. Tony Holohan, Chief Medical Officer, Department of Health, said; "Today we sadly report over 2,000 deaths associated with COVID-19 to date in this country. This pandemic has impacted, directly and indirectly, on families and communities all across Ireland.
"It is important that we continue to work together if we are to suppress this virus and protect as many people as possible. For the next two weeks, work from home, stay at home and follow public health advice."
The COVID-19 Dashboard provides up-to-date information on the key indicators of COVID-19 in the community.
*Validation of data at the HPSC has resulted in the denotification of 1 death. The figure of 2,006 deaths reflects this.
*Validation of data at the HPSC has resulted in the denotification of 7 confirmed cases. The figure of 69,058 confirmed cases reflects this.
County

Today's cases (to midnight 17NOV2020)

14-Day incidence rate per 100,000 population (04Nov2020 to 17NOV2020)

New Cases during last 14 days

(04Nov2020 to 17NOV2020)

Ireland

379

119.9

5,708

Donegal

38

295.9

471

Limerick

22

237.0

462

Louth

22

169.1

218

Waterford

6

162.7

189

Roscommon

5

158.0

102

Westmeath

<5

151.0

134

Offaly

<5

144.9

113

Meath

30

134.3

262

Dublin

116

120.8

1,627

Kilkenny

11

118.9

118

Kerry

10

116.4

172

Clare

8

111.9

133

Mayo

10

111.1

145

Longford

<5

110.1

45

Monaghan

<5

109.1

67

Tipperary

6

106.5

170

Laois

<5

99.2

84

Sligo

6

91.6

60

Cavan

8

90.6

69

Leitrim

<5

87.4

28

Carlow

<5

86.1

49

Kildare

16

84.5

188

Cork

27

82.0

445

Galway

17

77.1

199

Wicklow

<5

62.5

89

Wexford

<5

46.1

69
Rise in cases:
The average number of daily cases has risen from 350 to 424 over the past week.
Dr. Tony Holohan says the country will have more flexibility in easing restrictions if the numbers are lowered.
Discussions on exiting Level 5 are expected to take place next week.
Infectious disease physician, Dr. Paddy Mallon, thinks household visits will be the main issue:
US:
US doctors and nurses have penned a letter to Donald Trump urging his administration to share critical Covid-19 data with President-elect Joe Biden's transition team.
They say the information is essential to avoid unnecessary delays in tackling the pandemic as infections and hospitalisations skyrocket in the US.
Members of several medical associations made the plea for cooperation a day after Joe Biden warned that more people may die if the outgoing president continues to block a smooth transition.
41 U.S. states have reported record increases in cases of Covid-19 cases this month, while 20 have seen a record rise in deaths.
Johnson covid:
Boris Johnson will take part in the UK's Prime Minister's Questions remotely later.
He's self-isolating after becoming a contact of someone who tested positive for Covid-19.
Downing Street says he has since had a negative result - but is continuing to quarantine in line with the rules.
Speaker of the House of Commons, Lindsay Hoyle, admits it'll be a challenge:
I am increasingly concerned that the positive trends we had seen recently have not been maintained.

The 5-day moving average of daily cases has increased from an average of 350 cases on the 11th November to 424 today.

(1/4)

— Dr Tony Holohan (@CMOIreland) November 17, 2020
The Chief Medical Officer has warned the level at which Covid-19 restrictions are eased in December will depend on our actions over the next two weeks.
Dr Tony Holohan says he has become 'increasingly concerned' the positive trends of recent weeks aren't being maintained.
366 new coronavirus cases were recorded yesterday along with 11 deaths.
The government's likely to make a decision on how to exit level 5 restrictions towards the end of next week.
Professor of Public Health at UCC, Ivan Perry, believes any plan should involve limiting arrivals from abroad this Christmas: