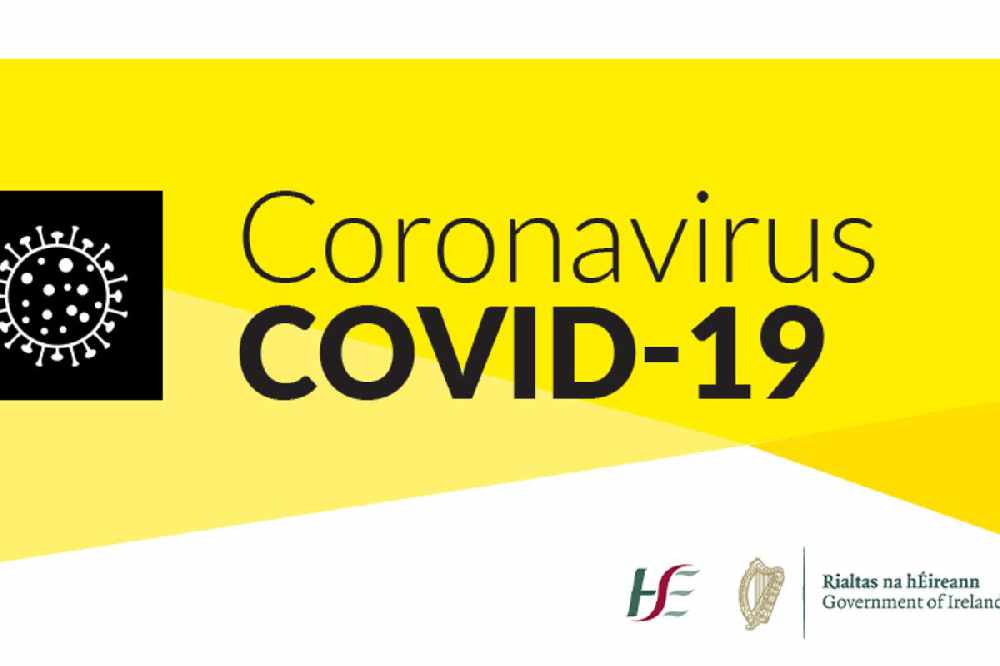 National News 28th September 2020.
Figures:
390 new cases of Covid 19 have been confirmed by the Department of Health today, with no further deaths.
Two thirds of those patients are aged under 45.
Of today's cases 209 are in Dublin, with 27 Cork, 22 Donegal, 21 in Galway and 14 in Kildare and Monaghan.
In the midlands, both Laois and Offaly have recorded 5 additional cases of the virus.
Jerick Martin spent over two months in ICU after he caught Coronavirus:
Aer Lingus:
Further high level meetings are due to take place to resolve issues around the operation of the temporary wage subsidy scheme at Aer Lingus
A Fine Gael Senator says hundreds, if not thousands of workers, may have missed out on crucial income support because of the way the company implemented the scheme.
Senator Regina Doherty will meet the company to discuss staff concerns:
Leaflet:
Every home in the country will get an information leaflet on Covid 19 in the coming days.
It's part of the government's plan to live with the virus.
Taoiseach Michael Martin says the next two weeks are critically important to reduce the spread of Covid 19.
He's calling on everyone, especially younger people to bring added focus to the task over the next fortnight.
Failte Ireland:
Fáilte Ireland says it's looking at ways of bringing life back into Dublin City in a controlled manner, while helping businesses to survive.
It says a new taskforce is exploring opportunities to drive footfall during the winter months after announcing the New Year's Festival was being cancelled.
Eleanor Walsh from the National Leprechaun Museum, which shut when the level 3 restrictions were announced, says it's been difficult;
Mortgages:
Mortgage payment breaks will not be extended beyond this Wednesday.
The main retail banks will instead offer them on a case by case basis to customers.
It follows a meeting between a number of government ministers and the CEOs of AIB, Bank of Ireland, Ulster Bank, KBC and PTSB earlier.
The measure was first introduced in March to ease the pressure on people whose jobs were affected by the pandemic.
Brian Hayes, CEO of the Banking and Payments Federation, has denied there's a "cliff edge" coming this Wednesday:
Virus:
Over a third of cases of coronavirus in the last two weeks have been among people under 24.
New figures show there have been nearly a thousand cases among 15-24s alone.
The HSE says there are now 108 people being treated in hospital with Covid 19, down slightly from yesterday, with 17 in intensive care.
Infectious diseases expert Professor Sam McConkey says making more localised data available would help to get people to comply with the public health guidelines:
Mentai health:
People suffering with their mental health during the pandemic are being encouraged to try to concentrate on the things that are in their control.
The Medical Director of St Patrick's Mental Health Services says we may not know what restrictions are ahead but we can take steps to keep ourselves safe by following the guidelines.
We're also being urged to limit the amount of information we're taking in and to get information from trusted sources.
Professor Paul Fearon says all ages have reported struggling with their mental health;
Travel:
The number of people travelling overseas and arriving from abroad increased in August.
However according to the CSO the figures are still a small fraction of those that travelled in the same month last year.
362,600 passengers arrived in Ireland on overseas routes in August , that's up almost 60 per cent on July
328,200 left Ireland on overseas routes, last month , that's up a fifth on July.
However the Central Statistics office say this is just a fraction of the numbers who travelled to and from the country in August last year when more than 2 million people were on the move.
The air and sea travel statistics for the month show continental European routes contributed to the most traffic, outnumbering cross channel traffic and just 11,600 passengers arrived on transatlantic routes and 7,800 passengers departed on these routes in August.
Apart from Britain, the most important routing countries for arrivals were Spain, Poland and Italy. They were the most important for departures as well although in a different order, Poland, Italy and Spain.
Tests:
The Irish Air Corps is once again transporting Covid-19 samples for testing in Germany.
Flights recommenced over the weekend following the recent increase in cases.
UK:
New coronavirus fines and restrictions have come into force across parts of the UK.
In England, self-isolation is now a legal requirement, with a minimum fine of one thousand pounds.
And weddings are now limited to 15 people - rather than 30 in England.
In Wales, 30 people are allowed, in Scotland it's 20, while in Northern Ireland it depends on the venue.
Meanwhile, three council areas in South Wales will go into local lockdown from 6pm.
Students:
Students are being encouraged to stick to the public health guidelines as they head back to college.
A new USI campaign aims to help them in the new academic year.
The Higher Education Minister Simon Harris and Acting Chief Medical Officer, Dr. Ronan Glynn are backing this Union of Students in Ireland social media campaign.

It encourages students to follow the public health advice and ensure a safe start to the academic year.
Minister Harris is asking students to follow three simple messages - keep your gatherings small, keep yourself and those around you safe and keep your distance.
Acting Chief Medical Officer Dr. Ronan Glynn says the disease is continuing to spread disproportionately among younger people.
He's asking them to limit the number of people they meet, try and meet the same small group of people all the time and wear a face covering.
Younger people:
A new report will show the impact Covid 19 has had on 'at risk' young people.
It'll be unveiled later today by the National Youth Council.
It says youth workers have worked hard through the pandemic to deliver vital supports to them but there are challenges to digital working.
NYCI spokesperson, Marie Claire McAleer outlines some of the difficulties faced by children and teens:
Fines:
There are calls for fines to be introduced for people who fail to self-isolate due to Covid-19.
It comes as 430 new cases of the virus were confirmed yesterday, the highest daily figure since late April.
Almost half of the cases were in Dublin, while there was 54 in Cork and 23 in both Donegal and Galway.
The Acting Chief Medical Officer has warned that if everyone does not play their part the situation will continue to deteriorate.
Monaghan based GP Illona Duffy says not everyone is properly self-isolating as required:
Leaving Cert:
Entry for the Leaving Cert written examinations to be held in November will open from 9 o'clock this morning.
The State Examinations Commission says it can be accessed on the Calculated Grades Student Portal.
It's available on examinations.ie and at Gov.ie/leaving certificate.
Students have until 5pm on Friday to apply to sit the written exams, which start from Monday the 16th of November to Friday the 11th of December.
Figures:
An infectious diseases specialist says Ireland's current actions for containing Covid-19 can't be sustained.
430 more people have tested positive for the virus -- with yesterday's figures breaking all daily records since April.
212 of those cases are in Dublin, but doctors have voiced concerns about the level of infection in Cork, where there are 54 cases, and Galway, where there are 23.
President of the Infectious Diseases Society Professor Sam McConkey says something has to change, or people will die: