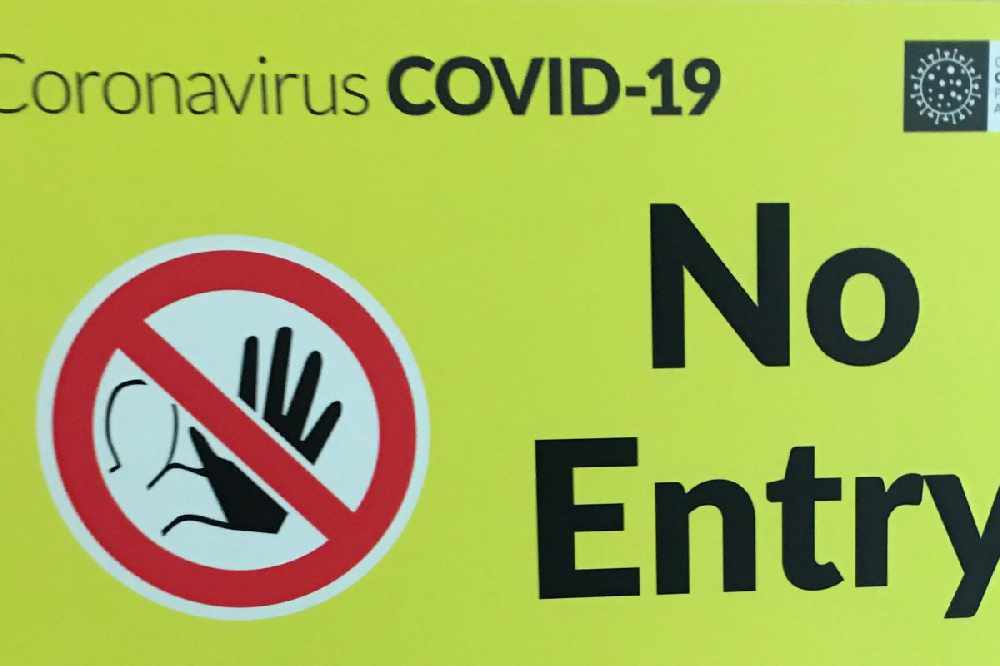 News updates for Monday 3rd May 2021.
Latest figures:
There were no deaths related to COVID-19 notified to the Health Protection Surveillance Centre today.
There has been a total of 4,906 COVID-19 related deaths in Ireland.
As of midnight, Sunday 2nd May, the HPSC has been notified of 453 confirmed cases of COVID-19. There is now a total of 250,290* confirmed cases of COVID-19 in Ireland.
Of the cases notified today:
203 are men / 250 are women

78% are under 45 years of age

The median age is 25 years old
As of 8am today, 129 COVID-19 patients are hospitalised, of which 40 are in ICU. 5 additional hospitalisations in the past 24 hours.
As of 1st May 2021, 1,591,888 doses of COVID-19 vaccine have been administered in Ireland:
1,146,562 people have received their first dose

445,326 people have received their second dose
The COVID-19 Dashboard provides up-to-date information on the key indicators of COVID-19 in the community including daily data on Ireland's COVID-19 Vaccination Programme.
Testing Centre:
151 persons attended a walk in test centre in Offaly yesterday.
The facility was set up by the HSE/National Ambulance Service at Scoil Bhride in Edenderry.
The clinic remains open today Monday and Tuesday from 10 to 5pm.
Case numbers:
A UCD Professor expects an increase in covid cases in the next couple of weeks.

Julien Mercille is concerned case numbers are stuck above 400, after 1 more death was confirmed along with 402 new cases.

The number of people being treated in hospital is 127 and 41 are in intensive care.

Professor Mercille says he's worried over the Government's upbeat message on society reopening from May 10th:
Vaccines:
An immunology expert's warning the summer reopening could be impacted by the spread of new Covid-19 variants.

Professor Kingston Mills from Trinity College Dublin says mutations from Brazil and South Africa pose a risk, as there's evidence they may not respond as well to current vaccines.

He says updates are being worked on by drugmakers, but aren't expected until late summer or autumn.

The Westmeath man says their spread will need to be watched closely over the coming months:
Meanwhile, the Chief Medical Officer says people who've been isolating themselves during the pandemic should not be afraid to restart their social lives when restrictions are eased.
In an open letter published today, Dr Tony Holohan says they should have faith in the protection of their vaccine against Covid-19 -- and "get on and do it" on May 10th.
But he says many will be understandably nervous, and should take things at their own pace.
The 220,000 and 240,000 vaccine doses are to be injected this week.
Age Action Ireland chief executive Paddy Connolly says the watershed statement is very welcome:
Restrictions:
A senior member of NPHET says a "slow, incremental" reopening is the right thing to do at this time.

Professor Philip Nolan, who chairs its modelling group, says the easing of restrictions is necessary due to the length of time people have been in lockdown.

However he's warned that continued caution's needed as the vaccine rollout continues.

Personal services, larger outdoor gatherings and intercounty travel return from next Monday.

Professor Nolan says now is the right time to relax certain restrictions:
Latest figures:
127 people are being treated in hospital for Covid 19 tonight.

402 more people have contracted the virus and one more patient has died.

Today's figures bring the total number of covid cases in Ireland to over 249,800 cases.

Nearly eight in ten of the cases announced this evening are among people aged under 45. With the median age is 31.5 years old

There has been 6 additional hospitalisations in the past 24 hours.

127 people have been admitted to hospital -- 41 of them are receiving intensive care.

The 5 day moving average is currently 472.
The Health Department did not publish a county by county breakdown yesterday.