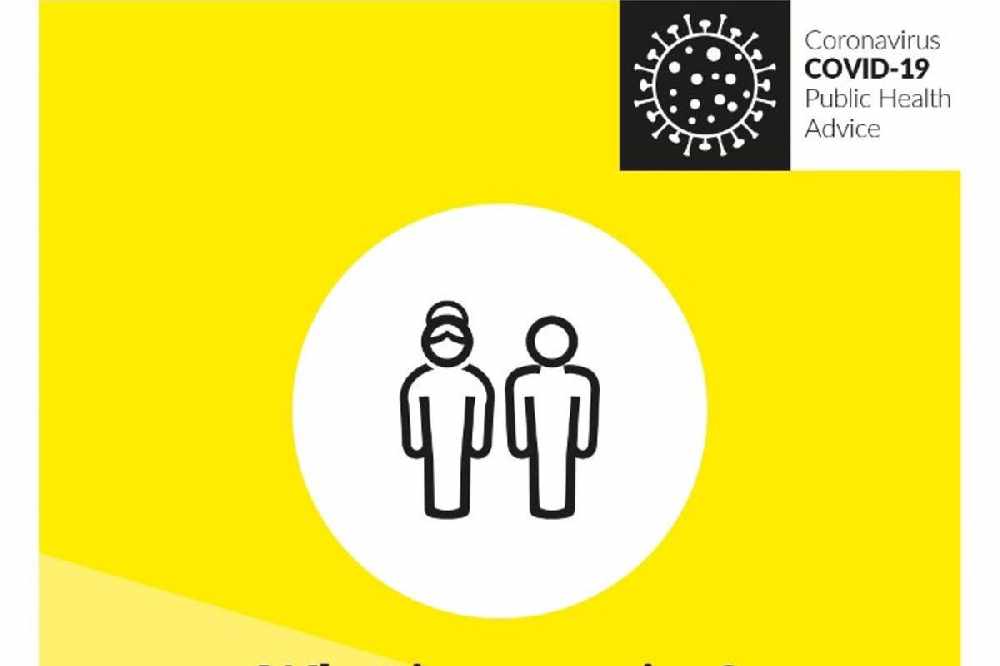 Latest news updates for Saturday 1st August 2020.
Latest figures:
There have been no new deaths reported to the Health Protection Surveillance Centre today.
There has now been a total of 1,763 COVID-19 related deaths in Ireland.
As of midnight Friday 31st July, the HPSC has been notified of 45 confirmed cases of COVID-19. There is now a total of 26,109* confirmed cases of COVID-19 in Ireland.
Another case has been confirmed in Laois. 283 people have tested positive for the illness in the O'Moore county.
No new cases were reported in Westmeath or Offaly.
Westmeath remains on 680 and Offaly also stays the same at 488.
Of the cases notified today;
23 are men / 22 are women
77% are under 45 years of age (50% aged 25- 44 years)
9 cases are located in Limerick, 8 in Kildare, 7 in Mayo, 6 in Cavan, 4 in Dublin with the remainder spread across 5 other counties.
18 are associated with outbreaks or close contacts of a confirmed case
12 cases have been identified as community transmission
The HSE is working to identify any contacts the patients may have had to provide them with information and advice to prevent further spread.
Dr Ronan Glynn, Acting Chief Medical Officer, Department of Health, said; "Over the last five days we have seen an average of 44 cases a day. This trend is clearly concerning and now is the time to ensure you and your families are making every effort to keep each other safe.
"Ensure gatherings are kept to a minimum and invite no more than 10 others into your home.
"Do not organise or attend house parties.
"Restaurants must enforce a limit of 50 people (including staff) on their premises at any one time.
"All workplaces should again review their procedures and protocols.
"Avoid congregated settings or environments where safety precautions are not in place.
"Wash your hands regularly, carry hand sanitizer and wear a face covering where appropriate.
"Ensure you isolate immediately if you experience any flu like symptoms.
"It is our individual action that will stop the spread."
The COVID-19 Dashboard provides up-to-date information on the key indicators of COVID-19 in the community.
Schools:
Some schools will be 'challenged' to reopen on time at the end of this month despite extra funding to protect pupils and staff.

A support package of 375 million was announced earlier this week to include hiring extra teachers and purchasing PPE.

John Curtis, from the Joint Managerial Body, says the money covers most of what schools need but some will still be under pressure to get pupils back on time:
Australia:
The number of new coronavirus cases in the Australian state of Victoria has gone down, but officials say they're still considering more restrictions.

There were almost 400 diagnoses and three deaths in the last 24 hours, compared to 627 cases and eight deaths the day before.

The state's premier says the numbers are still too high and there's a "growing case" for authorities to do more.
Isolation:
A survey of GPs shows the majority of patients who contacted them with symptoms within the last week had not self-isolated.

38 new cases of Covid-19 were confirmed last night bringing the total to 26,065 and there were no deaths in the last 24 hours.

The median age is 30 while 82 percent are under 45 years of age.

Cork GP, Dr.Doireann O'Leary, says there is a worrying rise in the number of people not taking their symptoms seriously:
Mexico:
Mexico has overtaken the UK to record the third highest number of deaths from coronavirus of any country in the world.

It's registered 46, 688 fatalities during the pandemic so far, according to Johns Hopkins University.

It's after the health ministry there announced a further 8,000 deaths.
Travel:
The Government should create a red-list of countries where travel should be banned according to the Social Democrats.

Figures show over 3,000 people flew from the United States to Ireland from the end of June to July 19th.

Co-leader of the party Catherine Murphy says the issue of travel has been ignored by the Government for too long, and has called the inaction dangerous.

She believes banning flights from certain areas would help contain the spread of the virus:
Poland:
Poland has reported its highest number of new coronavirus cases for a third day in a row with 658 people infected.

More than 200 cases were reported in the Silesia mining region which has been grappling with an outbreak among miners.

Five new deaths have also been reported and the prime minister hasn't ruled out tightening some restrictions if the situation worsens.
Nursing homes:
Covid-19 patients wouldn't be allowed move between nursing homes and hospital without proper controls in a potential second wave.

It's part of the recommendations of the Oireachtas committee found there are "systemic weaknesses" in the sector in tackling the disease.

More than half of deaths related to the virus happened in nursing homes.

CEO of the Nursing Homes Ireland Tadhg Daly believes ensuring staff are able to cope mentally in any future surge is a main priority:
There are calls for a public inquiry into the Government's handing of the outbreaks of Covid-19 in nursing homes.

People Before Profit TD Brid Smyth says there are a lot of questions to be answered:
Local figures:
38 more Covid-19 cases have been confirmed by health authorities - with no new deaths.

Public health officials say they could be beginning to see more cases which cannot be linked to outbreaks or close contacts.

There have now been 26,065 confirmed covid 19 cases, after a further 38 today.

It's a marked improvement on the 85 yesterday.

Of today's cases, 22 were males and 16 females, with a median age of 30 and the vast majority under the age of 45.

32 cases are located in Dublin or Kildare, with 26 associated with outbreaks or are close contacts of confirmed cases.

Acting Chief Medical Officer, Dr. Ronan Glynn says We may be beginning to see more cases which we cannot link to outbreaks or close contacts.

The National Public Health Emergency Team will continue to monitor this situation closely over the coming days.

Meanwhile, A survey of GP's found the vast majority of patients with COVID-like symptoms in the past week had not been self-isolating.
The Department of Health has reported four of those cases have occurred in the midlands.
Two in Laois, bringing the county's total to 282; one in Westmeath, bringing the total to 680; and another in Offaly, with the total there now 488.