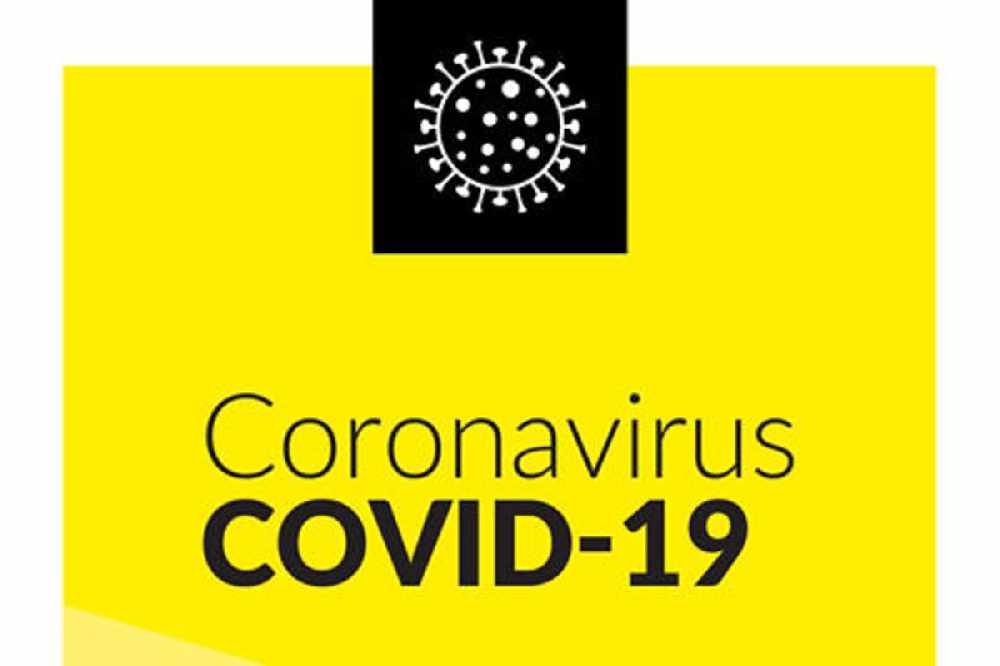 Five new cases confirmed in the midlands.
Latest figures:
The Health Protection Surveillance Centre has today been informed that a total of 4 people with COVID-19 have died.
There have now been a total 1,608 COVID-19 related deaths in Ireland.
As of 11am Sunday 24 May the HPSC has been notified of 57 confirmed cases of COVID-19. There is now a total of 24,639 confirmed cases of COVID-19 in Ireland.
A further two people have contracted the illness in Westmeath. There are now 663 with the illness in the county.
Laois has no new cases and has 256 people diagnosed with the virus.
Offaly has three new cases bringing its total to 478.
The HSE is working to identify any contacts the patients may have had to provide them with information and advice to prevent further spread.
Today's data from the HPSC, as of midnight, Friday 22 May (24,569 cases), reveals:
· 57% are female and 43% are male
· the median age of confirmed cases is 48 years
· 3,222 cases (13%) have been hospitalised
· Of those hospitalised, 394 cases have been admitted to ICU
· 7,819 cases are associated with healthcare workers
· Dublin has the highest number of cases at 11,873 (48% of all cases) followed by Cork with 1,428 cases (6%) and then Kildare with 1,392 cases (6%)
· Of those for whom transmission status is known: community transmission accounts for 59%, close contact accounts for 38%, travel abroad accounts for 3%
Global figures:
The number of people who have been infected with Covid-19 around the world is now more than 5.3 million.

Meanwhile, the number of people who have lost their lives is over 341,000.

The number of deaths in New York state - which was the epicentre of the outbreak in the United States has fallen to below 84 - which is the lowest total since the end of March.

Overall, across the United States the number of fatalities is at over 96,000 - while in the UK there are more than 36,000 deaths.

Across Europe, normality is beginning to resume, as from tomorrow, churches in France will be allowed reopen.

Meanwhile, a Wuhan lab has said a claim that the virus had been leaked is "pure fabrication."

Earlier this month month, Donald Trump claimed to have seen evidence that Covid-19 was manufactured.
Social distancing:
Reducing our social distancing rule from two metres to one could see the rate of transmission quadruple, according to a leading health expert.

Some minister raised the issue at Cabinet on Friday and it's expected to be brought up again when they meet the Chief Medical Officer next week.

The World Health Organisation says one metre is sufficient.

But infectious disease specialist at the Royal College of Surgeons, Professor Sam McConkey, says reducing our guidelines could have a big impact:
Social welfare:
Tens of thousands of workers on the Pandemic Unemployment Payment are to be moved to jobseekers' benefit.

The Sunday Times reports ministers will present the plan to cut back the payment for part-time workers next week.

A report by the Department of Business has found 38 percent of those receiving the payment were making less than 350 euro a week.

People Before Profit TD Richard Boyd-Barrett says it's unfair to cut people's payments:
Iran:
A 107-year-old Iranian woman has reportedly recovered after contracting coronavirus.

The country's semi-official Fars news agency says she's been released from the hospital after spending "some time" in isolation.

Iran is one of the most affected countries in the Middle East with more than 133,000 cases and over 7,300 deaths.
Leaving Cert:
The Leaving Cert isn't as fair as people think, according to a UCD Professor and former teacher.

Covid-19 has meant for the first time the written exams have been cancelled and replaced with predictive grades, which will be given by teachers.

Aoibheann Ni Shuilleabhain is a former exam corrector - she says there's now an opportunity for it to be reimagined:
New York Times:
The New York Times has filled its front page with the death notices of a thousand Americans who've died from Covid-19.

It's just over one percent of those killed in the pandemic in the US and roughly the same number reported to have died from the coronavirus yesterday.

Editors pulled passages from notices printed in hundreds of newspapers, from 94-year-old Bucky Pizzarelli from New Jersey - "master of jazz guitar" to 65-year-old Mary Virginia McKeon from Chicago, who "devoured art in every medium".

The newspaper's design team says it wanted to represent the number in a way that conveyed the "vastness and variety of lives lost".
Second wave:
The President of the Intensive Care Society says a second wave of Covid-19 in the second half of the year would pose a significant challenge.

Catherine Motherway says during the winter season, bed occupancy in some ICU's can be at 100 percent, without coronavirus.

51 people are currently in ICU's with the disease - down from a peak of 160 last month.

Dr Motherway says there's currently extra bed capacity in the system, but it's important that's maintained into flu season:
Childcare:
Creche owners say their staff need to be designated essential workers so they can get ready to reopen at the end of June.

They say they need to upgrade premises and hold training sessions, but are limited by the 5km travel limit.

A survey by Early Childhood Ireland has found 85 percent of members list implementing social distancing as their biggest concern.

Joan O'Sullivan, who owns a creche in Swords in north Dublin, says they're not sure all staff will be able to come back:
Tourism:
Tourism Ireland says the market here can expect an 80 percent drop in business this year.

But its boss, Niall Gibbons, says the four to five billion euro the Irish public would have spent overseas presents an "opportunity" to the sector here.

He says there's no clear return to free movement across Europe at a time when the high season would normally begin:
UK:
Several Tory MPs have called for Boris Johnson's top aide to "go" after more allegations he broke lockdown rules.

Dominic Cummings claims he acted "reasonably and legally" by driving over 300 kilometres from London to County Durham while his wife had coronavirus symptoms.

Downing Street says reports in The Observer and Sunday Mirror that he made a second trip there are "inaccurate".

Conservative MP Steve Baker says Mr Cummings "must go":
Nursing homes:
Nursing Homes Ireland says the setting up of an expert panel on Covid-19 nursing home care is an appropriate step.

The panel will look at how well the measures brought in to protect residents in nursing homes have worked.

It comes as the latest figures show there have been 13 more Covid-19 deaths in the Republic and 76 new cases.

Nursing Homes Ireland Chief Executive, Tadhg Daly is concerned over the high level of deaths in residential care settings:
China:
A virus research lab in the Chinese city at the centre of the Covid-19 outbreak says none of the bat viruses it was studying match the strain of the virus.

It follows the claim by US president Donald Trump the virus could have been released from the Wuhan facility.

But the director of the centre has told Chinese state television that's "pure fabrication".

Dr Wang Yanyi says researchers there had never seen the virus before December 30th, when it received its first sample - just a day before the World Health Organisation was informed of the outbreak.
Local figures:
13 more people have died from Covid-19 in the the Republic.

There are 76 new cases of coronavirus, a drop from 115 yesterday.

The total number of deaths has reached 1,604 and the total number of people infected is 24,582.
No new cases have been reported in Westmeath and Laois.
661 people in the Lake County have tested positive for the illness with 256 in the O'Moore county being diagnosed with COVID-19.
Offaly has had an increase of two cases bringing its total to 475.