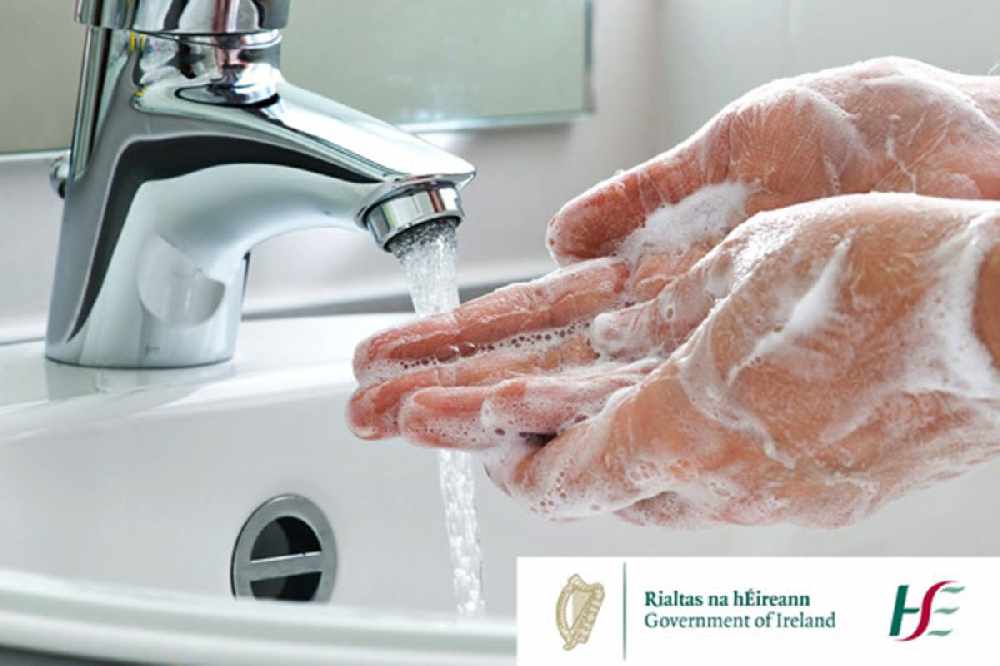 National News May 5th 2020.
Latest figures:
The Health Protection Surveillance Centre has today been informed that a total of 23 people with COVID-19 have died.
1,339* COVID-19 related deaths in Ireland.
As of 11am Tuesday 5 May, the HPSC has been notified of 211 new confirmed cases of COVID-19. There is now a total of 21,983 confirmed cases of COVID-19 in Ireland.
The HSE is working to identify any contacts the patients may have had to provide them with information and advice to prevent further spread.
Today's data from the HPSC, as of midnight, Sunday 3 May (21,659 cases), reveals:
· 58% are female and 42% are male
· the median age of confirmed cases is 49 years
· 2,879 cases (13%) have been hospitalised
· Of those hospitalised, 369 cases have been admitted to ICU
· 6,293 cases are associated with healthcare workers
· Dublin has the highest number of cases at 10,670 (49% of all cases) followed by Kildare with 1,280 cases (6%) and then Cork with 1,177 cases (5%)
· Of those for whom transmission status is known: community transmission accounts for 62%, close contact accounts for 35%, travel abroad accounts for 3%
As of midnight Monday 4 May, 214,761 tests have been carried out. Over the past week, 61,707 tests were carried out and of these 2,280 were positive, giving a positivity rate of 3.7%.
Dr. Cillian De Gascun, Chair of the NPHET Expert Advisory Group, said; "The positivity rate reducing is a good sign. Combined with the high level of testing we are now undertaking, this gives us confidence that we are on a path towards suppression of the disease.
The National Public Health Emergency Team met today (Tuesday 5 May) to continue its ongoing review of Ireland's response to COVID-19.
Dr. Tony Holohan, Chief Medical Officer, Department of Health, said: "As Ireland works to ease restrictions, it is crucial that we preserve the progress our country has made in recent weeks.
"This is a highly infectious disease. It thrives in crowds. It has the potential to rapidly spread to levels that our health service will find difficult to respond to.
"While we plan how to safely emerge from recent restrictions, none of us should forget that the virus is still in our community. Those who get infected have the same risk of serious illness as they did at the beginning of this pandemic."
*Validation of data at the HPSC has resulted in the denotification of 3 deaths. The figure of 1,339 deaths reflects this.
In the midlands,
The number of confirmed cases has risen to 1,102.
Westmeath has recorded an increase of seven from yesterday, rising to 547.
Offaly jumped by three, to 317.
And there's one more case in Laois - bringing the total there to 238.
Chief Medical Officer Dr. Tony Holohan says a large number of deaths have occurred in residential care facilities:
Global figures:
The UK has overtaken Italy for the highest number of Covid 19 fatalities in Europe.
It comes as new figures show a quarter of a million people with coronavirus have lost their lives worldwide.
The number of confirmed Covid-19 cases has topped 3.6 million.
252,000 people have died, including 69,000 in the US, the country worst affected by the deadly outbreak.
New modelling there now predicts 134,000 people will die of the virus.
Another 436 people have died in England, Scotland and Wales, bringing the death toll past 29,000.
It makes Britain the worst-affected European country, just ahead of Italy, where some 4.5 million citizens have begun to going back to work and reuniting with relatives.
Globally there are currently 108 potential vaccines in development, including 8 which have been approved for clinical trials.
Welfare:
Around 1.2 million people are relying on state supports for all or part of their income.

The latest figures from the Department of Social Protection were released this morning.

Around 427,000 employees have received at least one payment under the Temporary Wage Subsidy Scheme, which has been paid out to 51 thousand employers.

The total paid out through the scheme so far is 785 million euro.

Meanwhile, numbers receiving the unemployment benefit went up slightly as well.

Over a quarter of million people receiving that payment are under the age of 34.

57% of those receiving the payment are men, while Dublin, Cork and Galway are the top 3 counties impacted.

128,000 people receiving the Unemployment payment worked in the hotel and food service sectors.

However, under the current roadmap, nearly 80,000 people working construction could be removed in the coming weeks.
Government:
The Government is strenuously denying its relationship with senior health officials is strained.

It's published a letter which outlines the advice from the country's medical officer on the easing of coronavirus restrictions.

There are now almost 22,000confirmed cases here and 1,319 people have lost their lives.

Today marks the easing of some of the Covid-19 restrictions with the 2km exercise limit now extended to 5.

While those cocooning are advised they can go out and briefly exercise.

It's hoped more restrictions will ease on May 18th as we slowly begin emerging from lockdown.

A roadmap has been devised to help with our exit with some media reports over the weekend saying the National Public
Health Emergency Team and senior Ministers were divided over what should happen.

The Government's now published a letter from Chief Medical Officer Tony Holohan showing he recommended extended the
2km limit to 5 and advising those cocooning they can go out for exercise.

In a further move to display any rumours of a rift a spokesperson for the Tanaiste says the relationship between them is excellent and extremely close.
Dentists:
According to reports in the UK, some people are resorting to pulling out their own teeth because they can't access emergency dental treatment.
The British Dental Association says the urgent treatment hubs, which are open during the coronavirus lockdown, have struggled with a lack of protective equiptment.
Covid Government:
The Children's Rights Alliance says it would be a 'major setback' if the Department of Children and Youth Affairs was scrapped.
It follows reports it will be disbanded when the next government is formed.
Sixty youth organisations are calling on political leaders to retain it.
Tanya Ward, the chief executive of the Children's Rights Alliance, says it would be a disaster if it was scrapped:
Regional Hospital Mullingar getting its groove on for World Hand Hygiene Awareness Day! 🏥💃🏼🧼🦠🤩 #HandHygiene #HandHygieneDay #Covid_19ireland pic.twitter.com/pPVEWDI3QQ

— Dearbhla 🇮🇪🇪🇺🌻💊😷🏥 (@link_deas) May 5, 2020
Opening Hours:
Aldi is returning to normal operating hours from Thursday, after temporarily shortening opening hours to help support staff.
The supermarket chain says while customers are changing their shopping habits, the busiest days remain from Thursday to Saturday, with peak footfall between midday and 6pm.
Economic Impact:
The economic impact of the covid-19 pandemic has found younger workers have been worst affected by job losses and temporary layoffs.
That's one of the findings of research being published by government economists today.
Researchers at the Irish Government Economic and Evaluation Service have been working on a sector-by sector breakdown of those laid off since the pandemic hit Europe.
Workers in accommodation and food services are the biggest group unemployed, with 127-thousand out of work.
Laid-off retail, wholesale and garage staff represent just over 15 per cent at 89-thousand.
78-thousand builders are also out of work, along with 45-thousand in admin and support roles.
160-thousand people have lost their jobs in Dublin, a third of the national total.
A further ten per cent are in Cork, or sixty thousand.
Most of those who looked for the pandemic unemployment payment early on in the outbreak were women -- but in recent weeks more men have suffered job losses as building sites shut down.
Younger workers have been more likely to lose their jobs -- and there's a pronounced spike in layoffs of staff in their early twenties, particularly those working as waiters, bartenders, and shop assistants.
Morning Figures:
16 more people have died from Covid-19 in the Republic, bringing the death toll to 1,319.
A total of 21,772 people have tested positive for the virus, after 266 new cases were confirmed.
The midlands has passed 1,000 total cases.
Westmeath accounts for over half of those with 540.
314 cases have been confrimed in Offaly while 237 patients have been treated in Laois.
Pubs:
Pubs may be allowed to open earlier than planned if they can stick to strict social-distancing rules.
They're not due to reopen until August 10th, but this may be brought forward to the end of June.
Another 16 deaths from Covid-19 were reported in the Republic yesterday, along with 266 new cases.
It's Hand Hygiene Day today, and Professor Martin Cormican, from the HSE, says there's a right way to wash your hands: