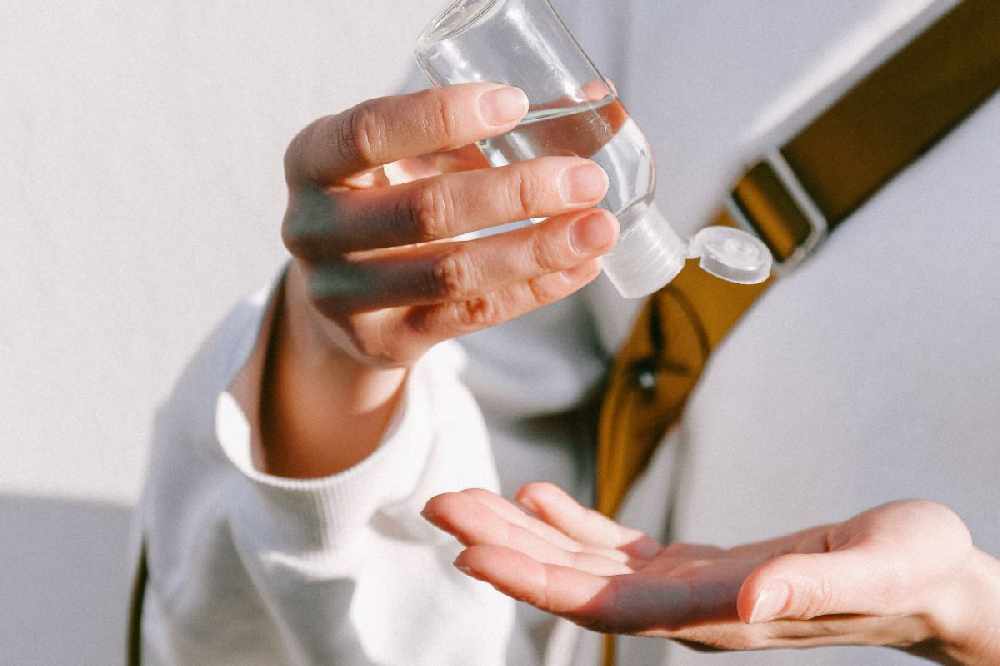 National news updates on Friday 9th October.
The Health Protection Surveillance Centre has today been notified of 5 additional deaths related to COVID-19.
There has been a total of 1,821* COVID-19 related deaths in Ireland.
As of midnight Thursday 8th October the HPSC has been notified of 617 confirmed cases of COVID-19.
There is now a total of 40,703 confirmed cases of COVID-19 in Ireland.
Of the cases notified today;
310 are men / 307 are women
73% are under 45 years of age 33% are confirmed to be associated with outbreaks or are close contacts of a confirmed case
72 cases have been identified as community transmission 123 in Dublin, 107 in Cork, 42 in Meath, 36 in Kerry, 35 in Galway and the remaining 274 cases are located across 21 counties.
The HSE is working to identify any contacts the patients may have had to provide them with information and advice to prevent further spread.
The COVID-19 Dashboard provides up-to-date information on the key indicators of COVID-19 in the community. Dr. Tony Holohan, Chief Medical Officer, Department of Health said; "The profile of the disease continues to deteriorate.
There have been an additional 32 hospitalisations and 8 ICU admissions in the past 24 hours.
We are continuing to see a high number of daily cases. "It is vital that we interrupt the transmission of the virus now. "NPHET continues to monitor the situation however it is early, individual action that is needed to suppress the virus. Please follow public health advice and do your part to make an impact on the disease."
According to their latest figures, which were measured at midnight on Wednesday 7 October, 525 people in Laois have been diagnosed with the illness since March, while Offaly's total is 790 cases, and Westmeath has had 834 confirmed cases.
Mid-term break:
The Department of Education says no decision has been taken yet on extending mid-term breaks for schools.
It follows reports the government is looking at the idea of extending the break so schools close for two weeks over Halloween from October 23rd until November 9th.
The Department of Education says keeping schools open is a key priority at all levels of the Living with Covid plan.
And it insists there have been "relatively few instances" where coronavirus has spread within a school.
GP Ilona Duffy says most children seem to be picking it up through social activities:
Labour's Education spokesperson says there is merit to the idea of closing schools for a two week period.
However, Deputy Aodhán Ó Ríordáin believes there should be better consultation with unions and parents before it appears in the media:
Before we draw battle-lines over proposed extended mid-term it should be noted that teachers aren't seeking this...but every school I've been in contact with has said the system is exhausted.

The work is intense, anxiety is heightened & it does need to be acknowledged.

— Aodhán Ó Ríordáin (@AodhanORiordain) October 9, 2020
Nursing homes:
Nursing Homes Ireland says it's important the State's response to Covid-19 in residential care is examined.
The Covid Committee has recommended that a public inquiry be carried out, as it's been unable to get satisfactory answers that explain why so many residents died as a result of the virus.
It added that the State has failed to provide answers to the loved ones of those who lost their lives.
Nursing Homes Ireland CEO Tadgh Daly says staff were initially tackling the virus without support:
GP visits:
Covid-19 presentations to GPs have levelled off in Dublin, but are increasing in the rest of the country.
The new data comes from GP Buddy, which tracks the number of patients with symptoms going to doctors' surgeries.
Dr Shane McKeogh is a founder of the group:
Economy:
There's a call for Budget 2021 to be pro-jobs to help the economy recover from Covid 19.
Deloitte also wants to see a commitment to a 12.5 per cent corporate tax rate to help businesses.
Its warning that supports are needed due to the likelihood of a no-deal Brexit.
Deloitte Head of Tax, Lorraine Griffin says the Government needs to cut capital gains tax for firms:
Scotland:
From today, all pubs and restaurants across Scotland will shut indoors at 6pm and be barred from selling alcohol inside.
The first minister there announced the changes earlier this week after revealing the rate of infection for Covid-19 in the nation could be as high as one-point-six.
Nicola Sturgeon's outlined five areas are getting even stricter restrictions:
Direct provision:
Sinn Fein TD David Cullinane says for many people direct provision centres are not fit for purpose.
He says it's not the best way to provide accommodation for people seeking asylum here.
The Covid 19 committee's heard there have been 14 outbreaks in direct provision centres with 175 cases.
Deputy Cullinane who's on the committee says testing and tracing need to be ramped up to prevent further outbreaks:
Travel:
A Fianna Fáil MEP says he's confident Ireland will adopt the EU's traffic light travel system next Tuesday.
Ryanair's threatening to close its bases in Cork and Shannon airports for the winter if the government fails to do so.
There will be no countries on Ireland's green list for safe travel from Monday, after four states were removed yesterday.
But MEP Barry Andrews says he believes the government will sign up to the EU's plan for more unrestricted travel next week:
Poll:
69 percent of Irish people think the worst of the Covid-19 pandemic is yet to come.
An Irish Times Ipsos MRBI poll also shows that less than half of voters in the study believe the current level of restrictions is correct to deal with the crisis.
Meanwhile 56 believe the current Government is doing a good job in handling the pandemic.
Global:
The number of Covid-19 cases reported globally has hit a daily record.
The World Health Organisation says there have been a further 338,779 infections.
Belgium has one of the worst rates in Europe, with its average daily total increasing for seven days straight.
It didn't put these people off going to a football match in Brussels last night, along with 4,500 others:
Leak:
The Health Minister says he did not leak the information about the National Public Health Emergency Team asking for level five restrictions to be introduced.
Stephen Donnelly was questioned in the Dáil last night, after it emerged he knew NPHET were considering upping restrictions long before some of his government colleagues.
The Minister informed the Taoiseach of a potential move to level four before NPHET met on Sunday.
But Stephen Donnelly insists no one had mentioned the possibility of level five: