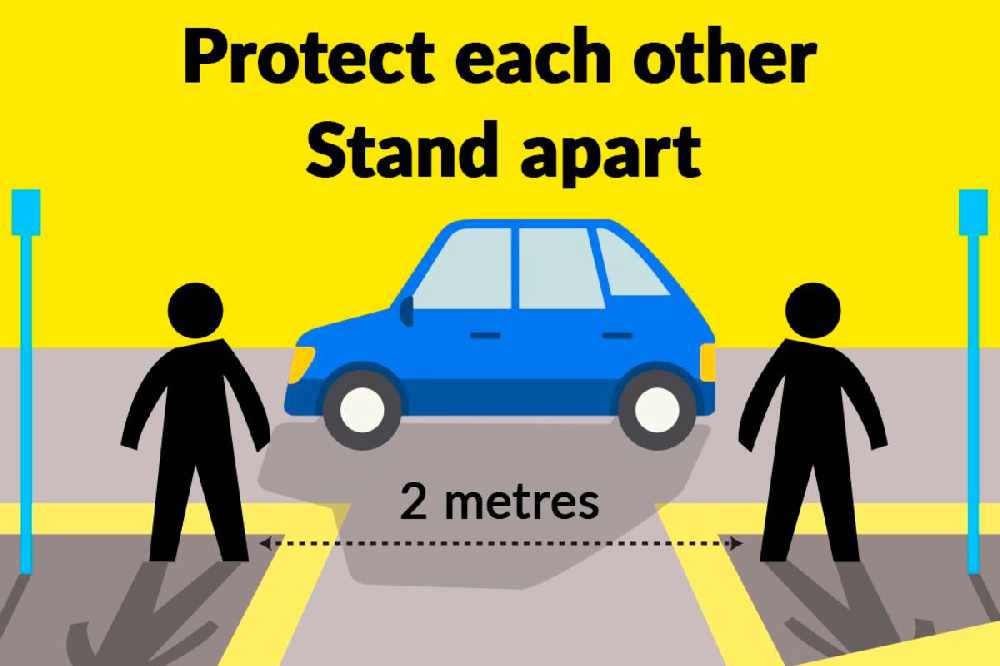 News updates for Saturday 20th February 2021.
Latest figures:
The Health Protection Surveillance Centre has today been notified of 26 additional deaths related to COVID-19.
24 of these deaths occurred in February, 1 in January and 1 in October.
The median age of those who died was 81 years and the age range was 58-98 years.
There has been a total of 4,135 COVID-19 related deaths in Ireland.
As of midnight, Friday 19th February, the HPSC has been notified of 988 confirmed cases of COVID-19. There is now a total of 214,378* confirmed cases of COVID-19 in Ireland.
Of the cases notified today:
487 are men / 499 are women
70% are under 45 years of age
The median age is 32 years old
378 in Dublin, 68 in Galway, 61 in Kildare, 47 in Limerick, 45 in Louth and the remaining 389 cases are spread across all other counties.**
County

Today's cases (to midnight 19Feb2021)

5 day moving average (to midnight 19Feb2021)

14-day incidence rate per 100,000 population (06Feb2021 to 19Feb2021)

New Cases during last 14 days (06Feb2021 to 19Feb2021)

Ireland

988

808

250.2

11,914

Offaly

40

27

409.2

319
| | | | | | | | | |
| --- | --- | --- | --- | --- | --- | --- | --- | --- |
| Westmeath | | 16 | | 14 | | 247.8 | | 220 |
As of 8am today, 719 COVID-19 patients are hospitalised, of which 149 are in ICU. 36 additional hospitalisations in the past 24 hours.
As of February 17th, 310,900 doses of COVID-19 vaccine have been administered in Ireland:
197,609 people have received their first dose
113,291 people have received their second dose
The COVID-19 Dashboard provides up-to-date information on the key indicators of COVID-19 in the community including daily data on Ireland's COVID-19 Vaccination Programme.
*Validation of data at the HPSC has resulted in the denotification of 10 confirmed cases. The figure of 214,378 confirmed cases reflects this.
**County data should be considered provisional as the national Computerised Infectious Disease Reporting System (CIDR) is a dynamic system and case details are continually being validated and updated.
Today's cases, 5-day moving average of new cases, 14-day incidence rate per 100,000 population and new cases in last 14 days (as of midnight 19 February 2021) (incidence rate based on Census 2016 county population)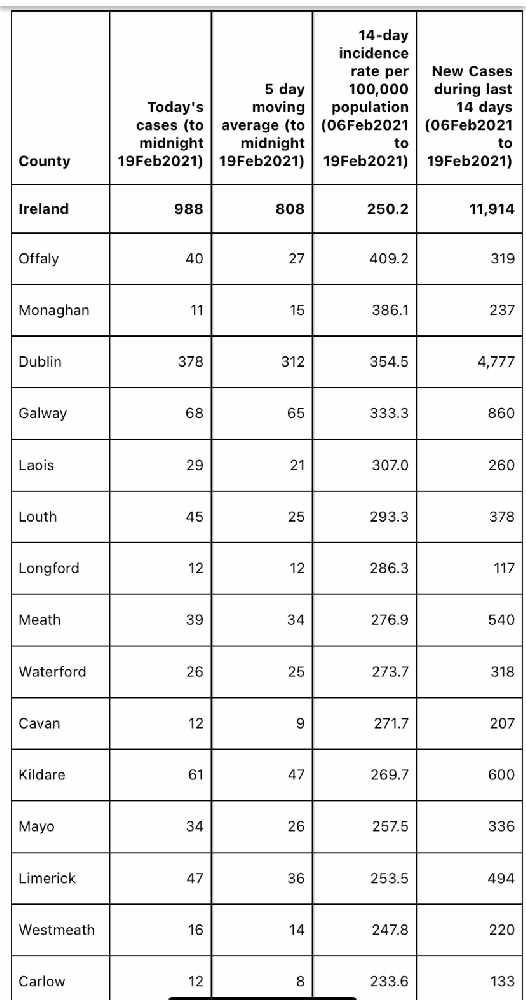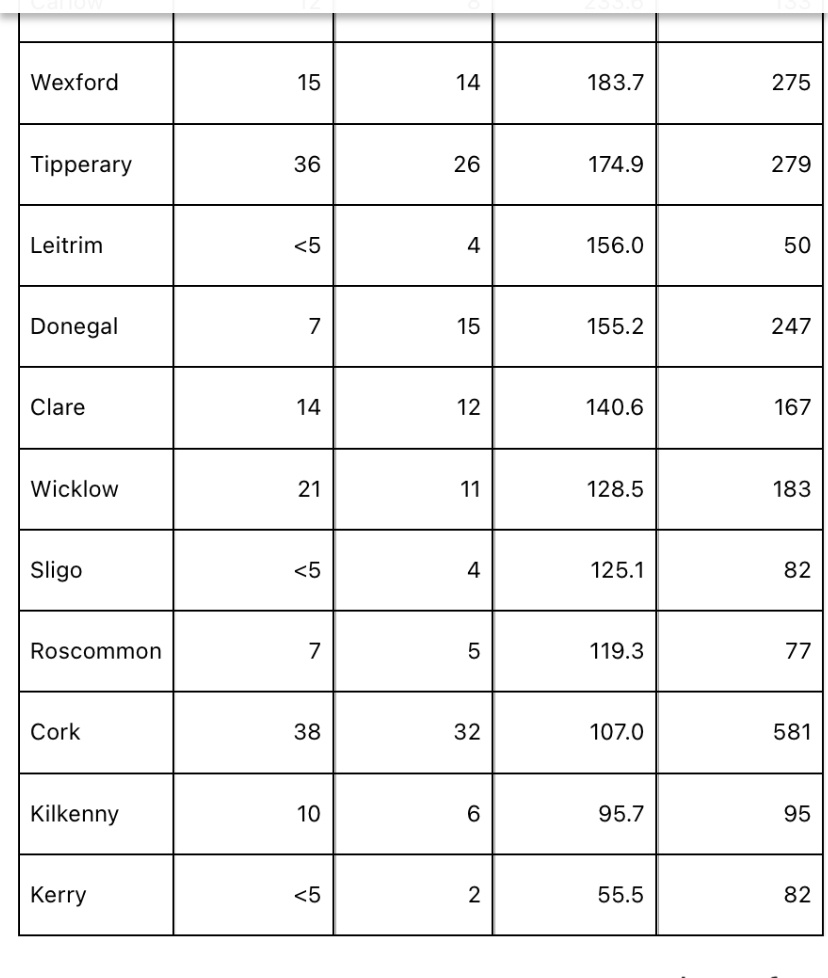 Strain:
Three cases of a Brazilian variant of Covid-19 have been found here for the first time, all associated with travel from Brazil.

The deputy chief medical officer, Ronan Glynn, says the strain is possibly more transmissible.

763 new cases of Covid were confirmed here yesterday, along with 28 additional deaths.

703 people are in hospital with the virus, with 151 in intensive care.

Associate professor Tomás Ryan, a neuroscientist in Trinity College Dublin, says the Brazilian variant is deadly:
Vaccines:
A quarter of a million people a week should be getting vaccinated from the start of April, according to the Taoiseach.

Ministers are confident the supply of vaccines will significantly ramp up during the second quarter of the year.

Taoiseach Micheál Martin has said it gives more hope for an easing of restrictions in the latter part of 2021:
Over a thousand people over the age of 85 will be given a Covid-19 jab at the country's first mass vaccination centre today.

The Helix at DCU in Dublin is being used as a hub for around 80 GP practices with fewer than 200 patients in that age group.

More than 5 thousand over 85s will be vaccinated there over the coming weeks - with other centres in Cork and Galway to start operating soon.

Dr Ray Walley, national GP advisor to the HSE on Covid, says most people will get their jab from their own doctor:
Restrictions:
Leading public health expert, Professor Gabriel Scally, says a 'really tight lockdown' will be needed here for the forseeable future.

It's expected the current level 5 restrictions will stay in place until May, with schools the only sector set to reopen next month.

Professor Scally says cases are far too high to consider a further opening of society:
Significant Covid restrictions will remain in place for the coming weeks, according to the Taoiseach.

However, Micheál Martin said this does not necessarily mean Level 5 measures will remain in place.

It was widely reported today the general lockdown will continue until May.

The Fianna Fail leader says this has not yet been decided, and says the government will take a conservative approach:
Local figures:
Another 28 people have died with Covid-19, and there are 763 new cases.

251 of the cases are in Dublin, with 84 in Galway, 57 in Kildare, 47 in Limerick and 42 in Waterford.

There have been 23 further cases in Offaly, 18 in Westmeath, and 13 in Laois - giving the midlands region a total of 54 new cases.

One of the people who died is just 32 years old.

There are 754 people in hospital with the virus, which includes 151 in intensive care.