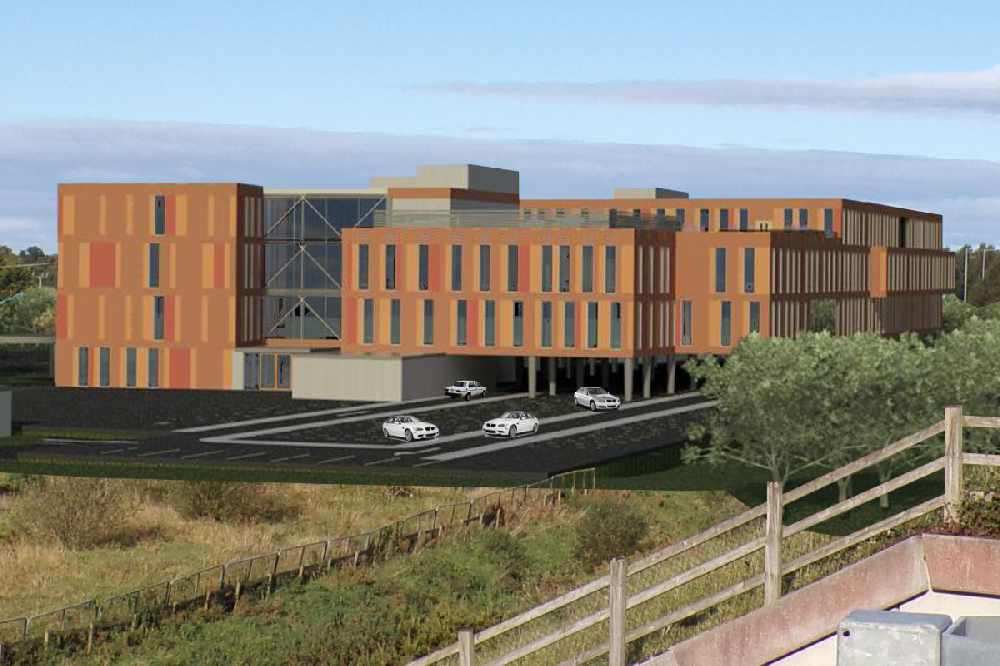 The proposed nursing home would be built along the N52 bypass in Tullamore.
It relates to plans for a major new nursing home in Tullamore.
The developer of a new €36 million nursing home in Offaly will pay a smaller contribution to the local authority after a successful appeal to An Bord Pleanála.
John Flanagan Developments contested the fee that was attached to their planning approval for a 244-bed step-down facility in Arden, Tullamore.
A fee of this sort would go towards local infrastructure, including water and sewage works.
Offaly County Council added the condition when making its decision in July, but the national planning body says the development contribution scheme hasn't been applied correctly.
They've been ordered to remove the stipulation from the application.
In the An Bord Pleanála Inspector's Report, it stated;
"The appellant [John Flanagan Developments] is pleased that the Planning Authority has determined the development as being acceptable, however considered that the development contribution, as imposed under condition number 17, regarding the payment of a financial contribution of €225,738, is onerous ABP-311101-21 Inspector's Report Page 8 of 14 and does not recognise previous contribution payments made by the appellants in relation to development on this site."
John Flanagan Developments previously had plans to build a private hospital on the same site in 2007, but those plans fell through when the financial crash it.
Works commenced on site before the crash, in late 2007, and a steel structure still stands along the N52 bypass in Tullamore to this day.
The inspector, Fergal Ó Bric, noted that John Flanagan Developments had already paid a contribution of €511,697.81 to Offaly County Council in relation to that project, a payment that has been retained by the local authority.
He stated that this payment have been taken in to account when considering this new proposal;
"In this case, a contribution has been made under the 2007 planning permission on this site, as confirmed in writing by OCC. A three-storey metal framed structure has been erected on site, although no actual usable floorspace has been created, Nevertheless, OCC retained the contribution, and it is assumed has used these monies for infrastructural development which the previous development would have benefited from had the building been brought into use and the proposed development will benefit from."
So in his final assessment, Mr. Ó Bric ruled in favour of John Flanagan Developments;
"I consider that the financial contributions as proposed are not warranted or justified in accordance with the OCC DCS 2021-2025 and should be removed. In view of the foregoing, I can conclude that the terms of the Offaly County Council Development Scheme have not been properly applied in this case and that the appeal should be upheld."
You can read more about the background to this development here.