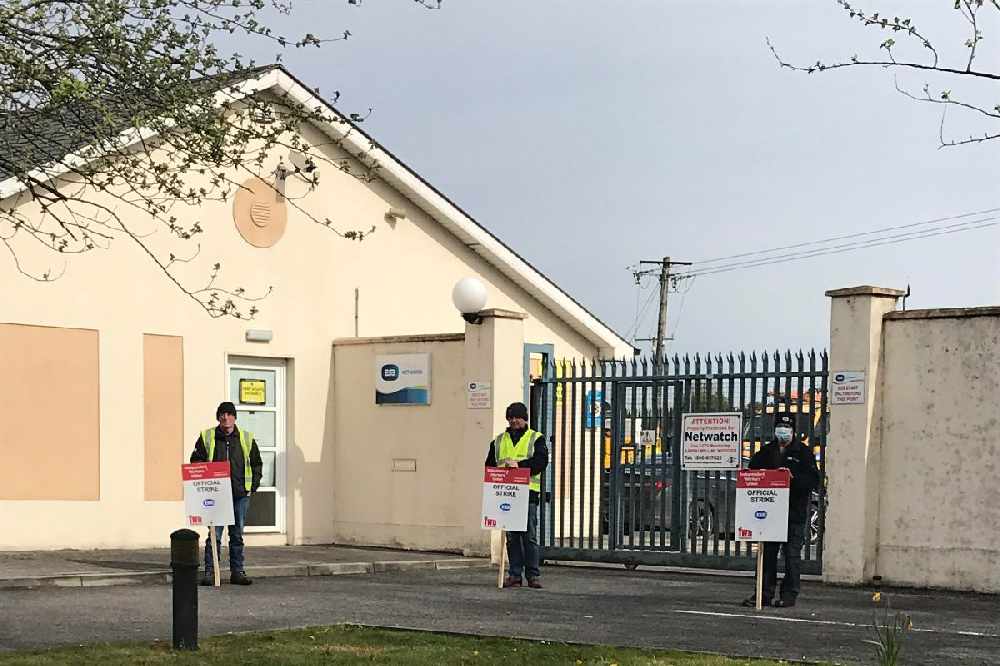 They believe on going action taken by a group of technicians is unlawful.
The ESB is launching legal proceedings against the Independent Workers Union.
It's responsible for an ongoing work to rule involving technicians in the midlands and across Ireland.
A second day of strike action is getting underway this morning at depots in Tullamore, Mullingar and other locations across the region.
It follows on from a 24 hour work stoppage by technicians last Friday and an ongoing work to rule since April 19th.
It centres around what the IWU say is a failure by the ESB to engage with them at the Workplace Relations Commission.
The ESB doesn't recognise the union, saying they're acting in an unlawful manner and is taking a case in the High Court seeking damages and other reliefs from the IWU.
The state owned body is calling on those involved today to desist from further action.
Another two days of protests are currently planned for Tuesday and Wednesday of next week.
Statement in full from the ESB:
Network Technicians who are members of the Independent Workers Union (IWU) have been engaged in industrial action in the form of a work-to-rule since Monday 19 April. This escalated to a 24-hour strike on Friday 23 April. The work-to-rule continues this week and we understand that a one-day strike is planned by the IWU tomorrow Thursday, 29 April, followed by a two-day strike next week over the course of Tuesday and Wednesday.
ESB Networks confirms that there has been limited impact to electricity customers as a result of the industrial action to date and contingency planning continues for tomorrow Thursday and beyond.
ESB Networks can confirm that it has formally issued proceedings in the High Court against the IWU seeking damages and other reliefs.
ESB Networks remains very concerned at the IWU's industrial action. This is irresponsible at a time when the country is still facing into the challenges posed by the COVID pandemic. We are particularly concerned that the IWU has not co-operated with emergency cover since this action began on Monday 19 April. This is unprecedented in ESB's experience.
ESB Networks acknowledges the strong support provided by our staff who are members of the affiliated trade unions.
ESB Networks has a well-established industrial relations structure. These arrangements have served ESB Networks, our employees and customers well over those years. They have enabled a stable industrial relations environment in which ESB Networks has progressed change and built out critical national infrastructure. ESB Networks seeks to protect these arrangements.
The IWU have stated that this dispute is about consultation, not about union recognition or collective bargaining. They have alleged that ESB Networks has not complied with the Employee (Information and Consultation) Act of 2006. ESB Networks does not accept this.
The IWU have chosen not to trigger the 2006 Act in line with the clear provisions of that legislation.
We again call on the IWU to desist from further action.