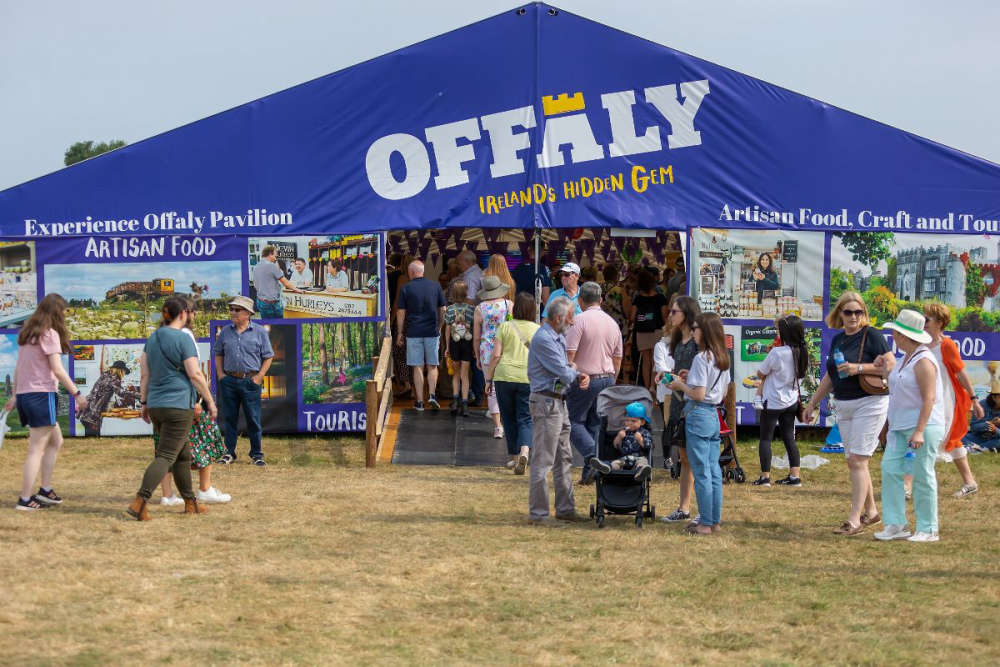 Events will run throughout July and August.
Four Offaly festivals will unite to celebrate Irish culture.
Birr Vintage Week, The Clara Bog Trotters Weekend, Beat On The Peat, and Tullamore Show and FBD National Livestock Show will provide those attending with a mix of experiences workshops, performances, and delicious food.
Birr Vintage Week 2023 marks 55 years of the festival.
It takes place from the 4th to the 12th of August this year.
Birr Vintage Week & Arts Festival features professional, national and international artists bringing visual arts, theatre, music, street theatre, pop up performers, workshops, exhibitions and lots more, together with a variety of community events.
The Clara Bog Trotters Weekend, from June 22nd to June 25th, is in the surroundings of Clara House.
It will include an array of educational workshops, guided tours, and exciting field trips.
The festival also has a safe and secure camping area set in a walled garden.
The Bog Trotters Festival Weekend coincides with Clara's Litha Festival on Saturday, June 24th.
Farmers Markets, exhibitions showcasing the wonders of the bog, lively music, fun-filled activities, the enchanting Bagman's Ball and a carnival.
The Beat On The Peat music event on July 9th will take place in Moystown Belmont.
The event brings together some of the country's most renowned bands.
It will feature performances from Tumbling Paddies, Ruaile Buaile, All Folk'd, Rise & Shine, Brownie Guinan, and Tradstone.
The event features free parking, an on-site bar, a catering area, and entertainment for children.
The Tullamore Show and FBD National Livestock Show will take place on the 13th August.
The event attracts breeders of exceptional cattle and sheep from all corners of the country.
Affiliated with the Irish Shows Association (I.S.A.), Irish Pony Society (I.P.S.), and Clydesdale Society, the Tullamore Show offers a mix of expected and unexpected experiences.
For tickets and more information, please visit the official event websites: