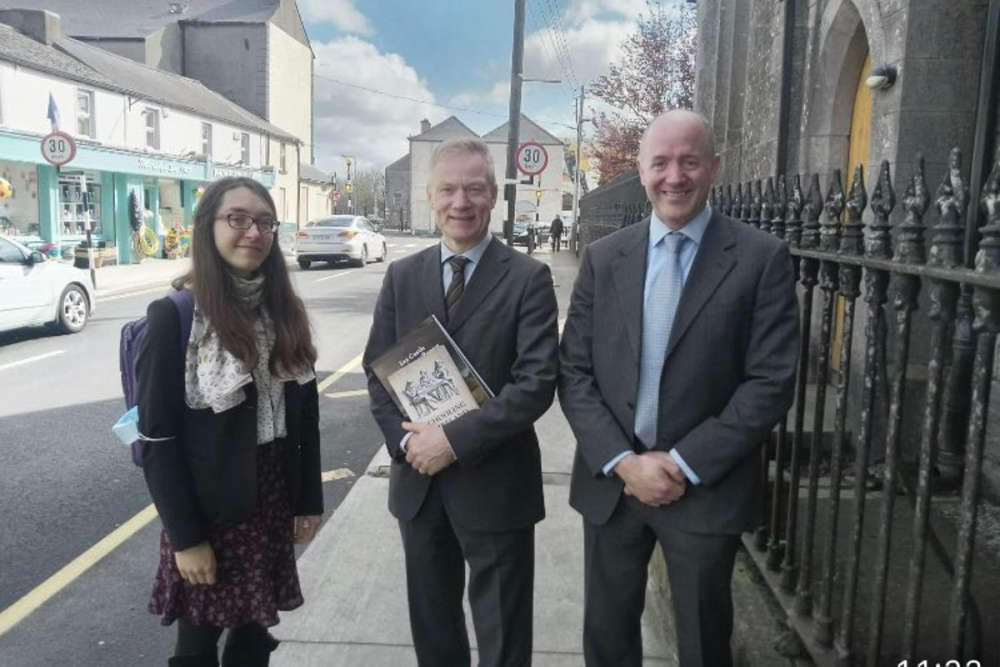 Photo Credit: Cathal Berry TD
He spent the day taking in different sites in Laois and Kildare.
The French ambassador to Ireland Vincent Guérend has acknowledged the rich links between the midlands and his home country.
He spent today visiting Laois and Kildare alongside local Independent TD Cathal Berry.
Mr. Guérend seemed particularly impressed with the French connection in Portarlington, tweeting:
Thank you Deputy Cathal Berry for the great introduction to #Portalington. Awesome to see the French heritage since #Huguenots settled in the 1690s. French church (Saint-Paul), French church street, French Quarter café. What a warm welcome!
Thank you Deputy @BerryCathal for the great introduction to #Portalington. Awesome to see the French heritage since #Huguenots settled in the 1690s. French church (Saint-Paul), French church street, French Quarter café. What a warm welcome! https://t.co/zSX9dF3Ztn

— Vincent Guérend (@vincentguerend) April 13, 2022