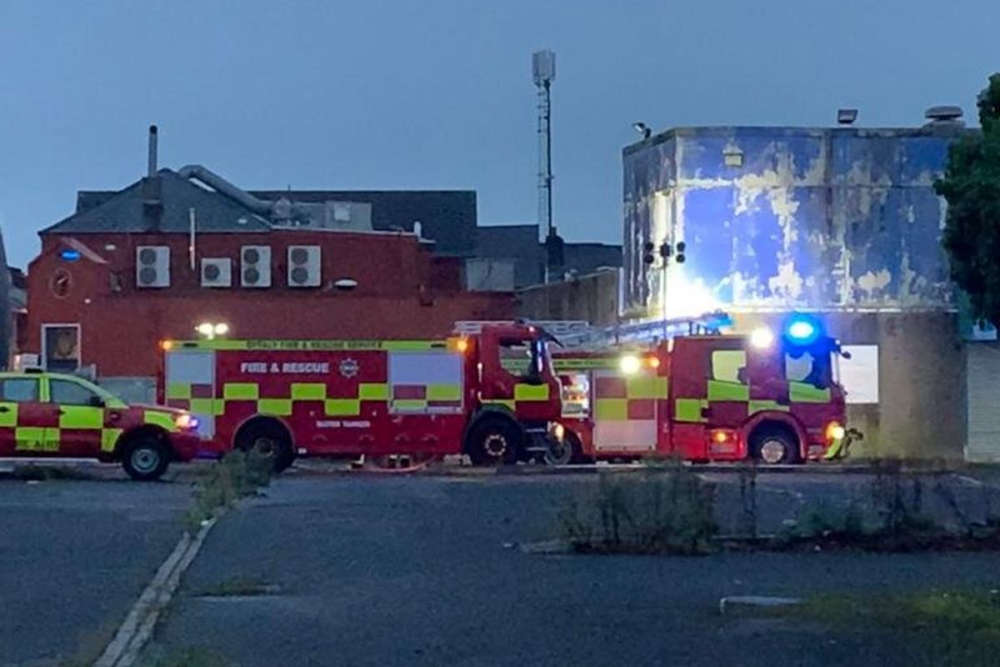 The blaze broke out just before 7pm yesterday evening.
Garda are investigating an incident of arson after a large fire in Offaly.
The blaze broke out at the old Texas car park in Tullamore yesterday evening just before 7pm.
The scene is currently closed while technical examiners are on site.
Fire brigades from Tullamore and Clara responded to the incident and extinguished the blaze by 9pm.
Units from Tullamore were called back to the scene to dampen down the scene this morning around 7am.
No injuries were reported and no arrests have been made.