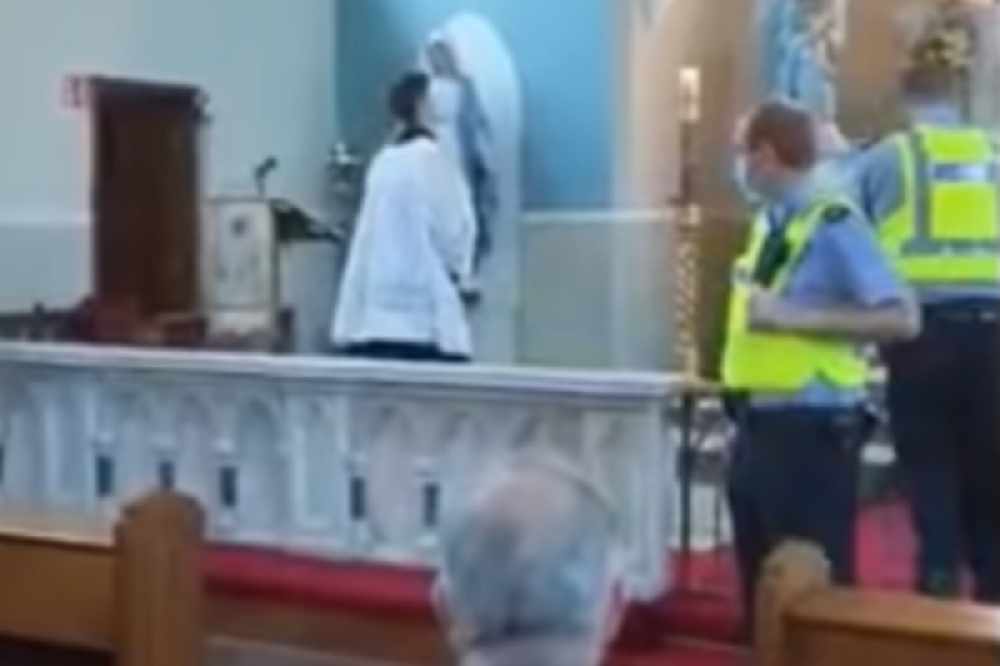 Gardaí say they attended the scene, having received a call reporting an alleged covid breach.
No fines were issued to the 50 to 60 people who attended a Mass in Athlone yesterday.
That's according to gardaí, who say they received a call reporting an alleged covid breach at Corpus Christi Church in Connaught Gardens yesterday morning.
They spoke to the priest, who asked the congregation to leave, and say everyone was hugely compliant.
Pat from Roscommon has been attending Mass there for the last three weeks and took video footage below.
He says he was disgusted to see gardaí entering the church:
Statement from Garda Press:
An Garda Síochána does not comment on material, including video footage, published online by third parties.
We can confirm that Gardaí attended the scene of an event that took place on Sunday 18th April, 2021 at Athlone, Co. Westmeath at 10.15am.
Gardaí engaged with those present and all persons complied with direction from Gardaí.
The Health Act 1947 (Section 31A-Temporary Restrictions) (Covid-19) (No.10) Regulations 2021, as amended, are currently in force.
In supporting the COVID-19 public health guidelines and regulations, An Garda Síochána has and will continue to adopt, a graduated policing response based on its tradition of policing by consent. This has seen Gardaí engage, explain, encourage and, as a last resort, enforce.
Where Gardaí identify potential breaches of the public health regulations a file is prepared for the DPP in each case or a Fixed Payment Notice is issued where appropriate.
The COVID-19 Pandemic remains a public health crisis and An Garda Síochána continues to appeal to all citizens to demonstrate personal and social responsibility to comply with Public Health Guidelines and Regulations in order to continue to save lives.