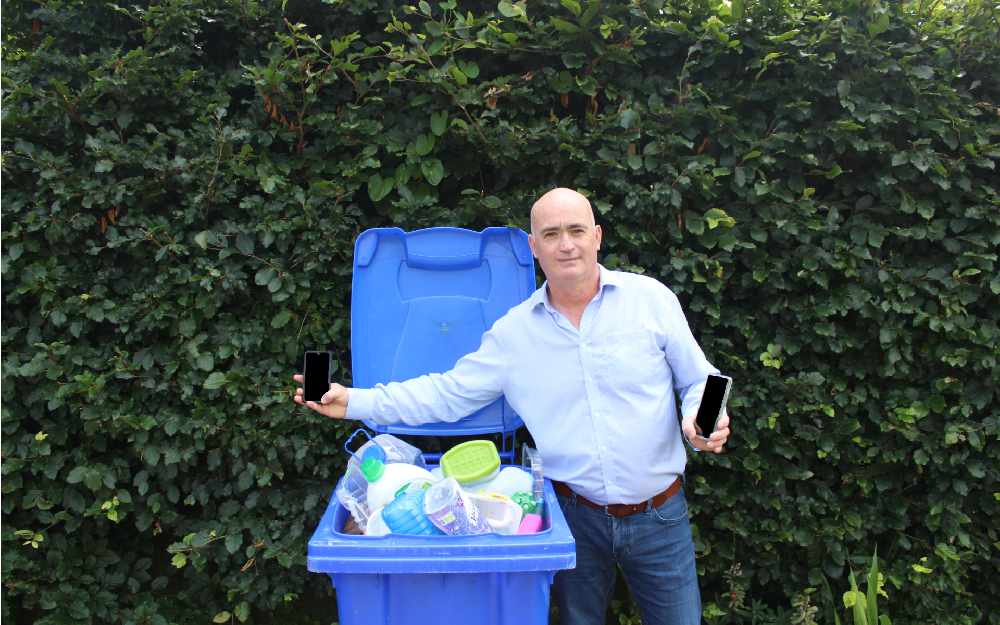 A chart has been created for the towns in Laois, Offaly and Westmeath.
The people of the midlands are being challenged to reduce their consumption of non-recyclable plastic by 12kgs per year.
Founder of Cease Using Single-Use Plastic Simon Ruddy is behind the call after putting together a table of hotspots across Laois Offaly and Westmeath.
Portlaoise topped the charts, getting through 1,330 tonnes per year followed by Athlone on 1,300 and Tullamore, which uses 880 tonnes.
The target comes from UN sustainability goals for 2030, which advocates for the elimination of all non essential plastics.
Mr. Ruddy says to achieve this we have to take an approach of consistency:

WESTMEATH: Annual Total 5,400 tonnes
County Westmeath: Single-Use Plastic Hotspots

Town

Current Annual Volume (tonnes)

Annual Reduction Target (tonnes) - UN Aligned

Athlone

1300

91

Mullingar

1270

89

Moate

170

12

Kinnegad

165

11

Rochfortbridge

90

6

Killucan

80

6

Kilbeggan

75

5

Castlepollard

70

5
OFFALY:

Annual Total 4,700 tonnes
County Offaly: Single-Use Plastic Hotspots

Town

Current Annual Volume (tonnes)

Annual Reduction Target (tonnes) - UN Aligned

Tullamore

880

62

Edenderry

445

31

Birr

345

24

Clara

200

14

Banagher

105

7

Ferbane

72

5

Daingean

65

4.5

Kilcormac

56

4

Rhode

Share

More from Midlands News