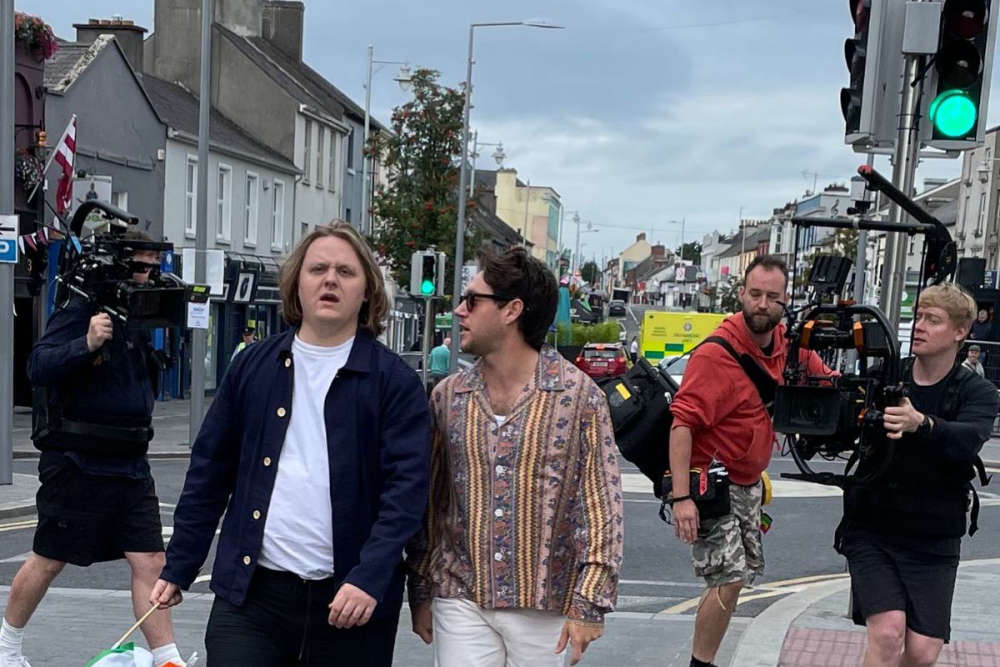 Capaldi pictured with local man Niall Horan during the Fleadh in Mullingar
The Scottish star paid a visit to Westmeath during the summer.
Lewis Capaldi says going to the Fleadh in Mullingar was "Fleadh-tastic".
He was in Ireland last month with Niall Horan - busked on Grafton Street and then went to Horan's hometown in Westmeath.
He said he had a great time:
READ MORE: Niall Horan Returns Home For Fleadh