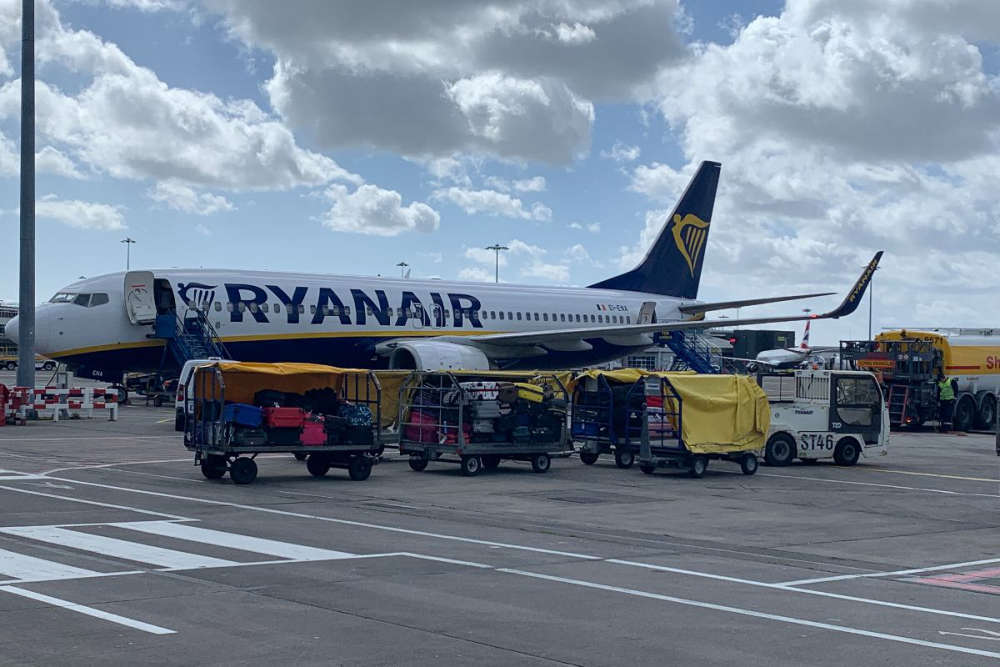 Stock Image
The Westmeath man says action is needed, after flights were grounded for 30 minutes yesterday following a confirmed drone sighting.
Michael O'Leary says Transport Minister Eamon Ryan should resign.
Its after more disruption at Dublin airport last night causd by drones, the sixth such incident this year.
Eamon Ryan is meeting with the DAA and the Irish Aviation Authority about it today.
But the Ryanair CEO and Mullingar man says there's been too much talking and not enough action.
Flights were grounded for just over 30 minutes yesterday evening after a confirmed drone sighting, some flights were also diverted to other airports.
Dublin Airport itself has called for new legislation and a state agency responsible for technology to counter drones.
Speaking at Ryanair's Operations Centre in Dublin last night, Mullingar's Michael O'Leary demanded action from the Transport Minister:
Dublin Airport wants permission to install technology that can over-ride drones and force them to land.
Flight operations have been interrupted six times this year, and the most recent incident was last night.
Three flights had to be diverted to Shannon and Belfast - but landed safely in Dublin later on.
Dublin Airport spokesman Graeme McQueen says similar technology is in place at Gatwick Airport in London: