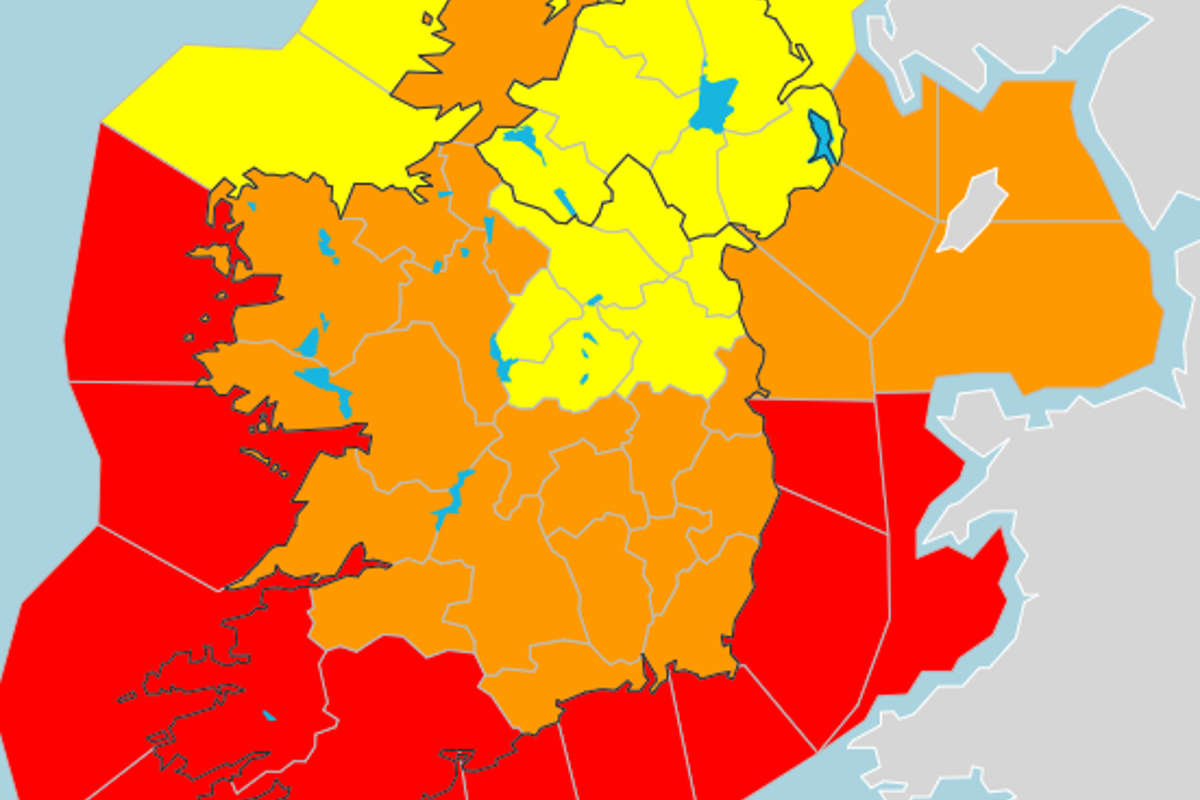 The second storm in as many days is expected to make landfall tonight.
A status red wind warning could be issued ahead of the arrival of Storm Eunice tomorrow.
Offaly and Laois will be subject to a status orange wind warning from 3am, while Westmeath will be issued with a yellow wind, rain and snow warning from 1am.
However, Met Éireann says it's possible those advisories could be upgraded following a meeting being held today.
Forecaster Gerry Murphy says while snow will cause some disruption in parts, the wind coming in is a major concern:
#StormEunice will bring challenging and disruptive conditions on Friday due to very strong winds, heavy rain and snow.

⚠️Weather Warnings for #rain, #wind and #snow are in place.

⚠️Keep an eye on the latest warnings and updates over the coming days 👉🏾 https://t.co/BoUueCIxKa pic.twitter.com/0od83XSror

— Met Éireann (@MetEireann) February 17, 2022
Local authorities in the midlands have also been meeting ahead of Storm Eunice's arrival later.
Offaly County Council's Severe Weather Assessment Team has been preparing for the possible impact locally.
"The main message as of now is to stay safe and don't take unnecessary risks. Members of the public are urged to be vigilant during the period of the warning and watch out for fallen trees or other debris."
Home and business owners are being advised to secure, remove or store away outdoor furniture/trampolines, street furniture, awnings, and bins/hoarding.
The main contact number for emergencies in Offaly is 057 934 6800 and the out of hours/emergency number is 1800 15 15 15.
Laois County Council's Severe Weather Assessment Team is also closely monitoring the evolving forecasted weather conditions.
Taking account of the current local forecast, including the Met Éireann weather warnings currently in effect, the local authority is also advising that driving conditions across Laois are likely to deteriorate from 1am tonight through to 3pm tomorrow.
Elsewhere,
Schools and colleges in a number of counties have been ordered to close tomorrow.
Students in Roscommon, Sligo, Leitrim, Mayo, Waterford, Clare, Cork, Kerry and Donegal will have to stay at home!