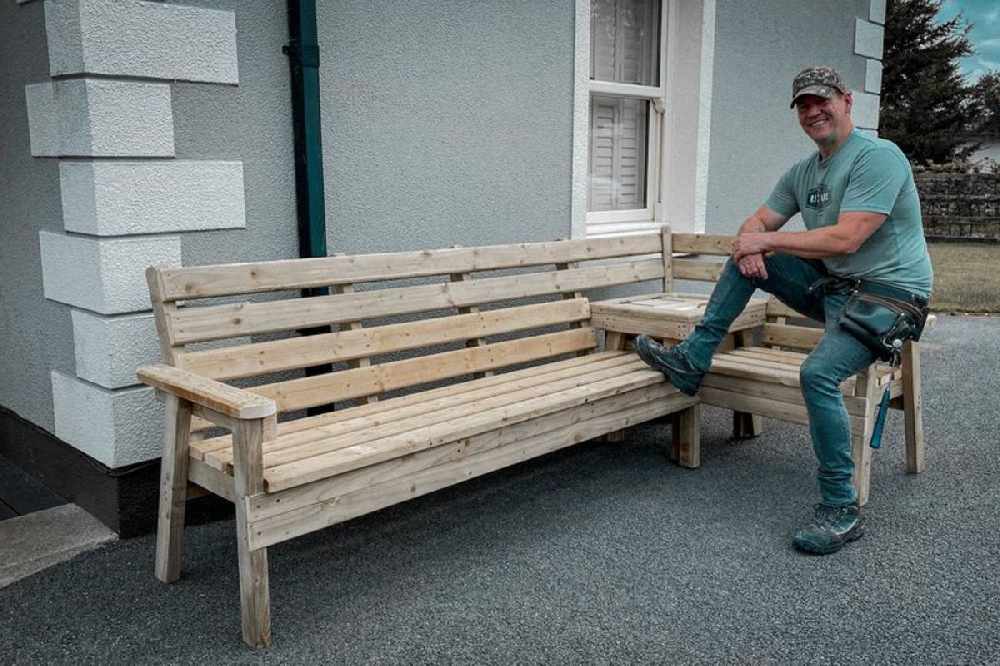 Robert Mizzell operates a business making garden furniture as well as gigging.
A midlands country singer is swapping the mic for a saw.
Robert Mizzell is using his downtime to build his wife a log cabin for her new business, while also pursuing his own endeavour of building and selling garden furniture.
The Louisiana man, who is now living in Westmeath, says the skills come from his father: