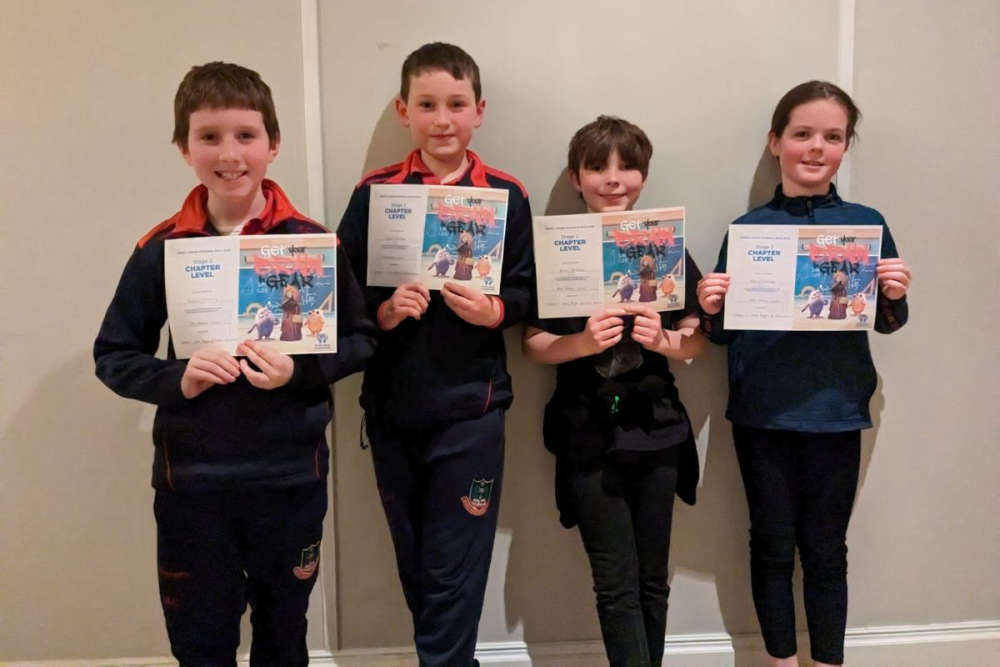 The event takes place on April 2nd in the RDS, Dublin.
After success on Friday March 3rd, a midlands school will be competing in the national finals of the Credit Unions School Quiz
The under-11 quiz team in Emo National School will be competing in the event, which will take place at the RDS in Dublin on April 2nd.
The team competed in Naas, Co. Kildare, last Friday, against other schools in the Leinster region.
4th class pupils Katie Moore, Seán Kiernan, Pierce Milner and Ronan Crowley were supported by their class teacher Angela Casey and School Principal, Cyril Duggan.
Each child of the winning Emo National School team received a certificate and €40 prize money.
Over 25,000 primary school children from across the country compete in three quiz rounds.
For Emo N.S. this began with the first round held locally on 27th January 2023, which was organised by Portarlington Credit Union (CU).
The successful teams at the Grand Final will be awarded €1,250 for their schools, with the runner up team in each category receiving €750 for their school.