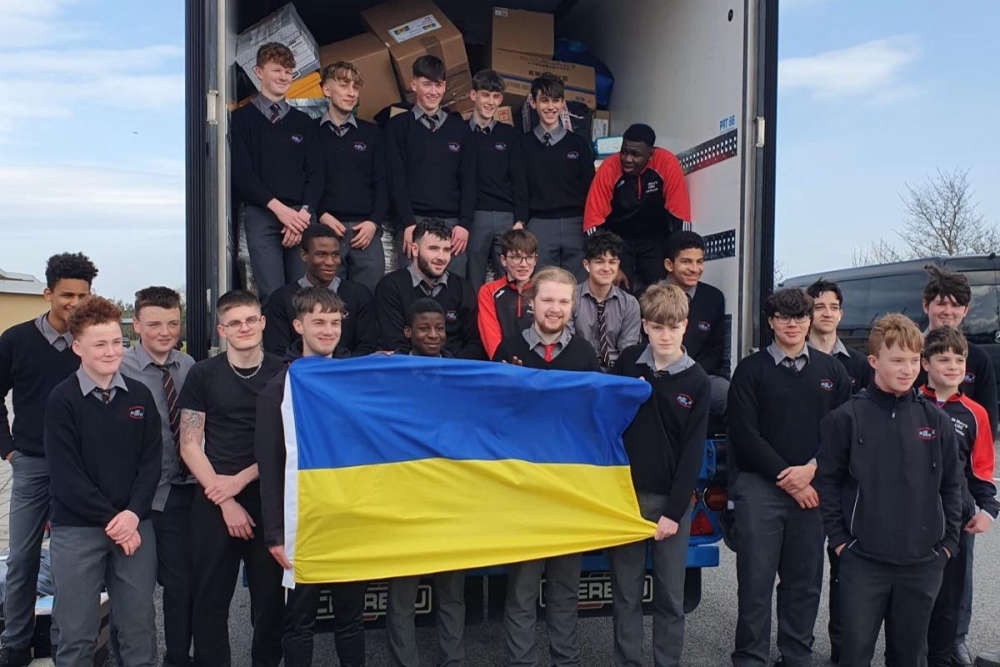 The school also helped organise a collection for people in Ukraine.
A midlands school has recorded a song to promote peace and prosperity around the world as part of their celebration for Multicultural week.
The Students and Staff of St Mary's CBS Portlaoise performed Imagine by John Lennon.

The teenagers also packed dozens of donated supplies for the people of Ukraine into three lorries driven by Martley's Portlaoise.

The lorry convoy is currently travelling through Europe, on its way to the border of Ukraine, with the hundreds of donated supplies to aid those affected by the war.

All students' nationalities are celebrated and united with pride, the song certainly expresses that message of unity.
The song was recorded and arranged by Ms. M. Carroll with instrumentals and vocals by Matthew O'Rourke, Antoni Calka, Karl Mulligan, Mr. Tierney, Ms. Conlon, Mr. Doyle, Antoni Calka, Ms. Barrett, Prosper Alonzo, Mr. Ryan, Ms. Eglington, Dinny Whelan, Adam Raji, Ms. Quinlan, Evidence Onyebuchi and is opened by Ms. Deegan (Elaine in the Office!) with a special thanks to Devin Walsh and Aaron O'Connor for all their help.