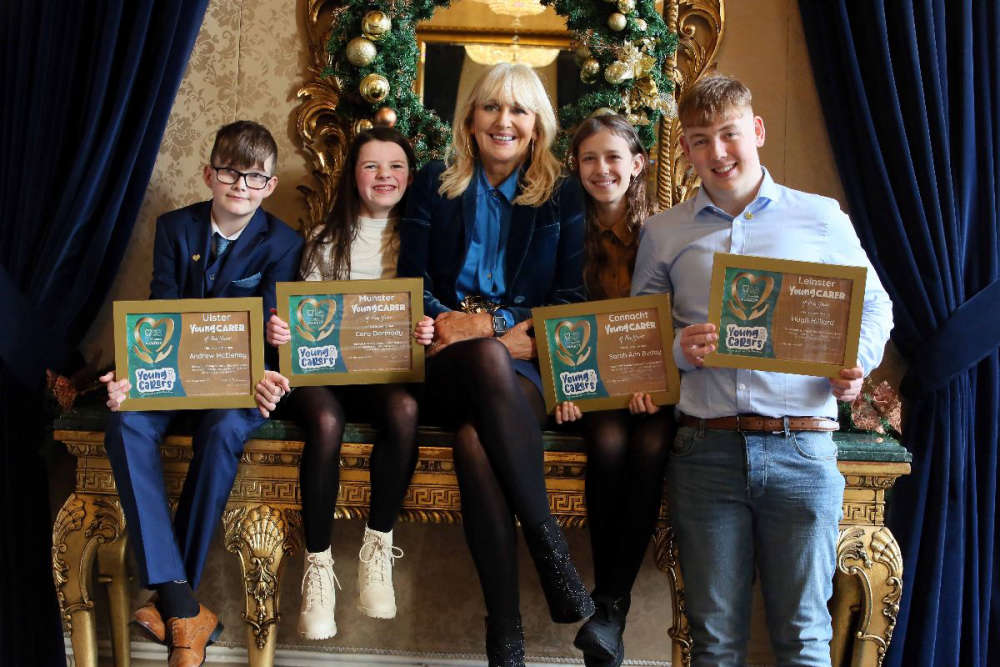 The 17-year-old is the primary carer for his younger sister.
An Offaly teen says he was gobsmacked when he found out he won Leinster's 'Young Family Carer of the Year'
Hugh Hilliard lost his mother in 2020, after being diagnosed with a tumour, and since then he's taken on the role of being his sister Ellen's primary carer.
The 17-year-old picked up the title at Netwatch's Family Carer of the Year Awards Ceremony in the Westin Hotel this week.
The Clara teenager has been speaking to Will Faulkner on the Midlands Today Show and says his dad was in tears when they got the news: