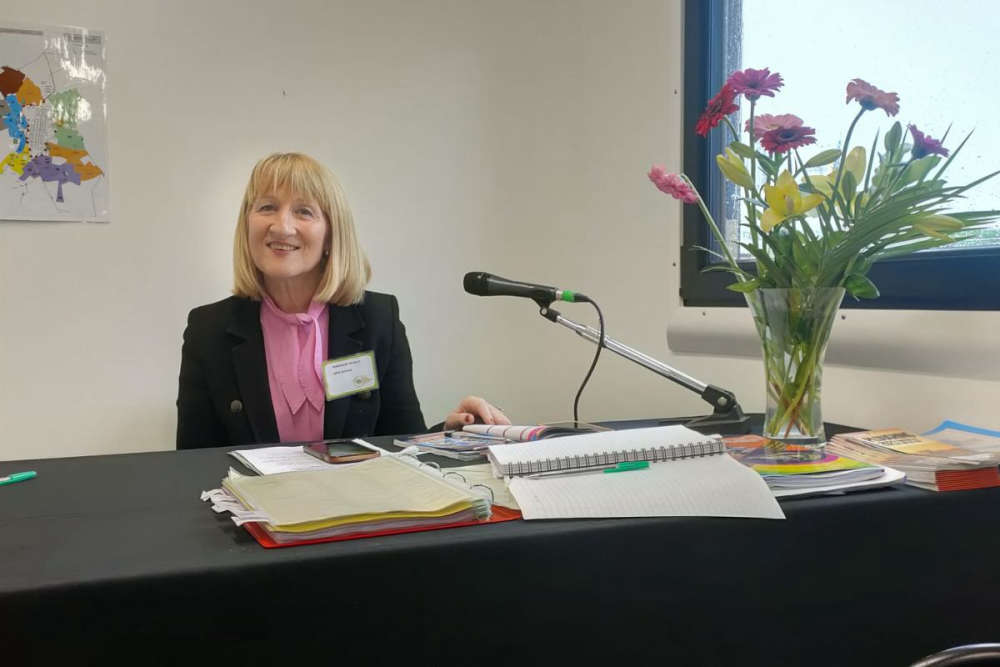 She took the position following the death of her predecessor.
The new public announcer at the National Ploughing Championship says she was "very emotional" after landing the role.
Rosemary Scally is taking up the position full time, following the death of the previous announcer Carrie Acheson earlier this year.
Carrie held the position for the past 40 years.
Rosemary is no stranger to the ploughing; her father Paul Dunnigan has been a director since the 1950s.
She says the event has had an amazing journey through the years: