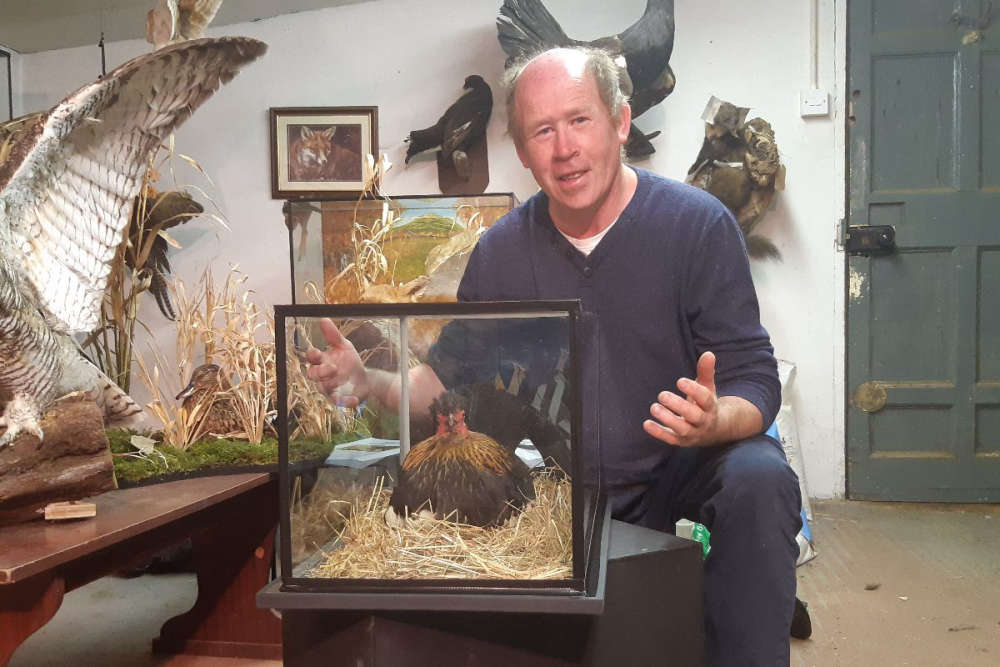 Sally rose to fame back in 2019.
Sally, Offaly's world record-breaking hen, has returned home to her final resting place.
She rose to fame after hatching two clutches of chicks in 55 days in 2019.
However, she sadly passed away last February at the age of five.
Unable to part with his beloved champion hen, Banagher farmer John Dolan decided to immortalise Sally and enlisted the services of taxidermist Jim Corcoran from Ballyroan, Co. Laois.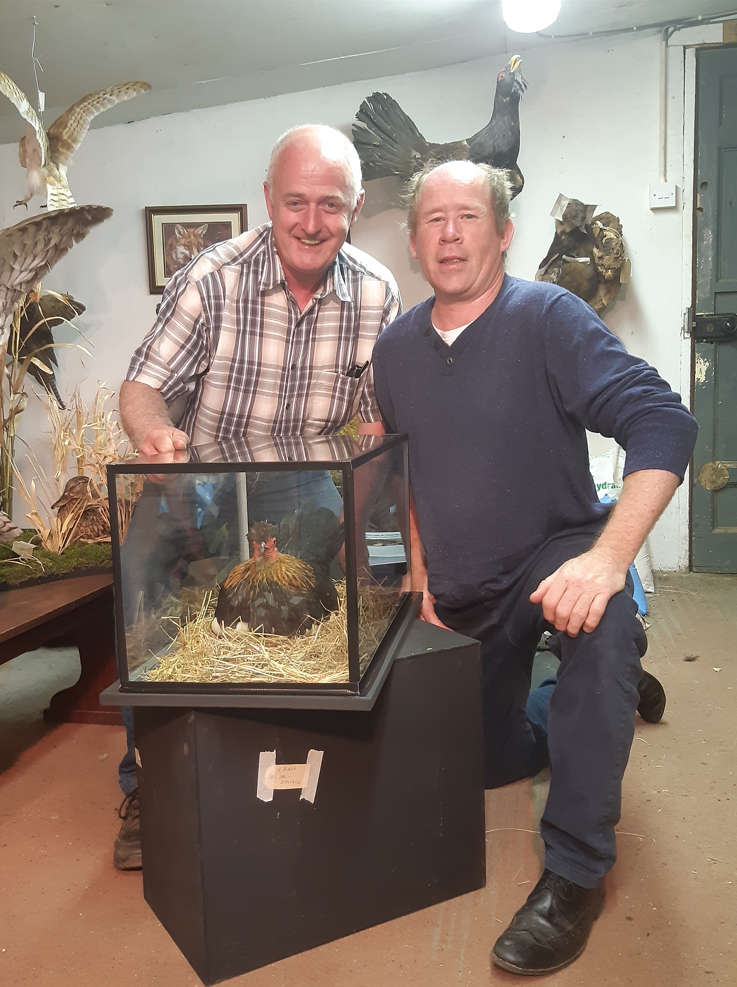 John and Sally pictured with taxidermist Jim Corcoran
Sally has now returned home and will, in John's words, lay to rest beside her best friend Marmalade.
A three-time world champion, Marmalade had an average of five clutches of chicks a year and has hatched 181 live chicks before passing away in 2019 and being taxidermied herself.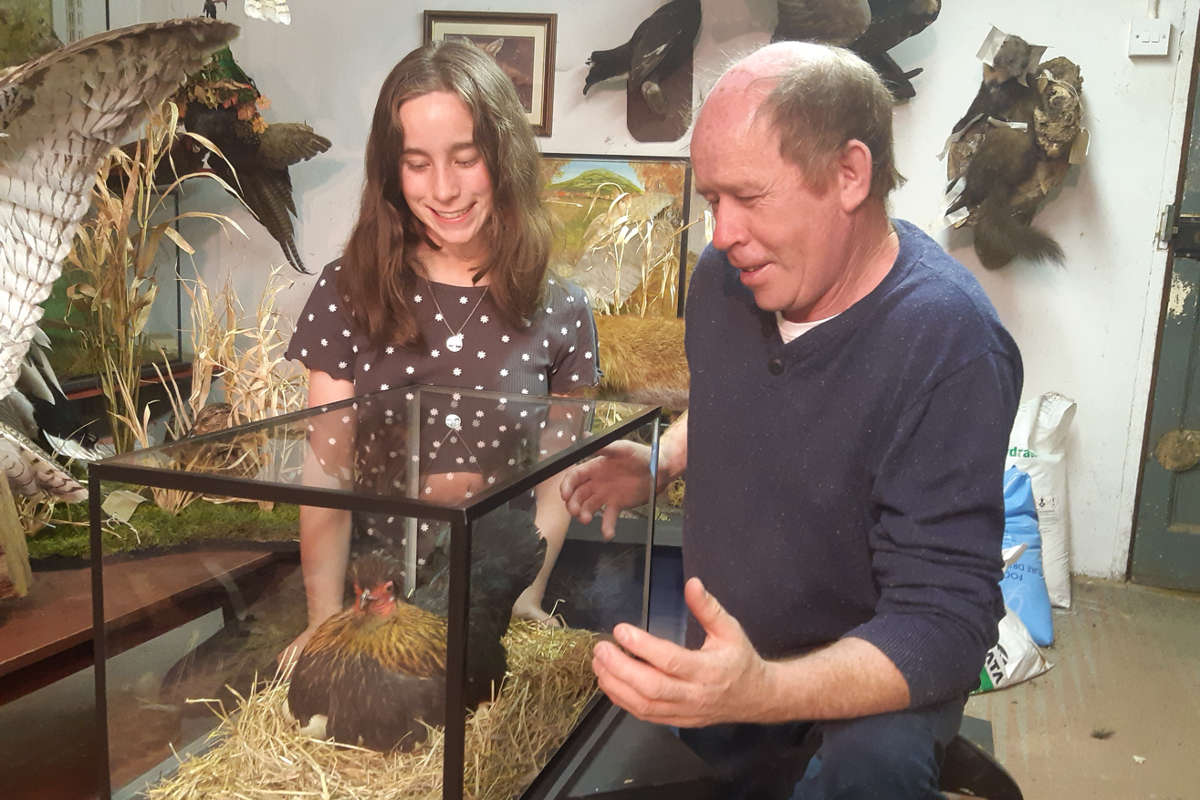 John and his daughter Emma with the newly taxidermied Sally