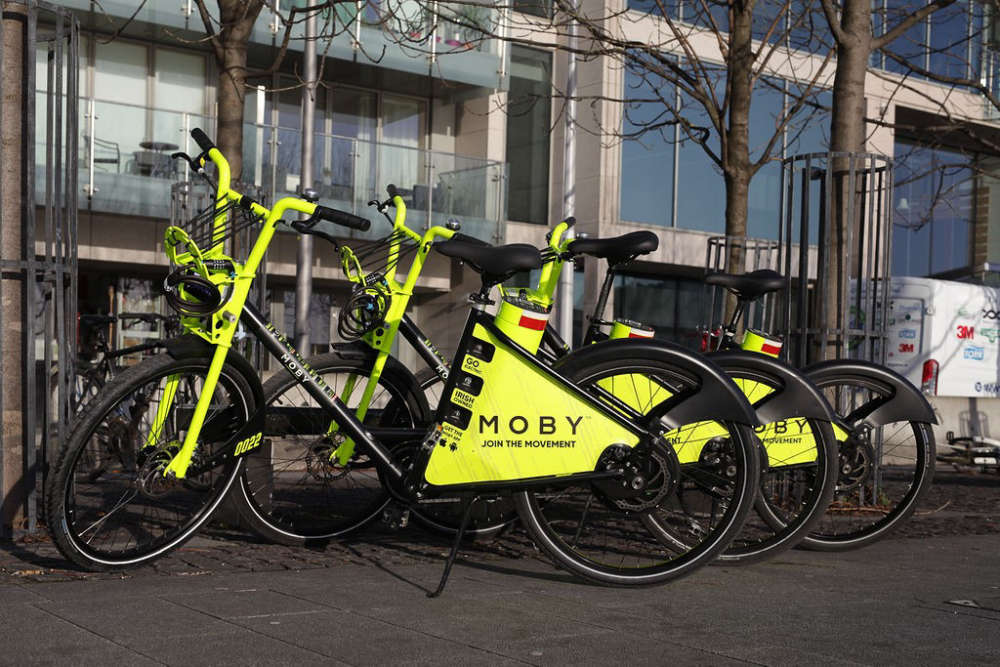 It's the first time a scheme of its kind will be rolled out in two regional towns.
An official start date has been selected for Westmeath's new bike hire scheme.
The residents of Athlone and Mullingar will be able to make the most of the new rental pilot from Monday 25th April.
Initially 30 bikes, accessed via a smartphone app, will being trialed across 10 locations in each town.
The scheme has been designed by Westmeath County Council, in partnership with Moby Bikes Ireland, which already operates an electric bike hire service in Dublin.
Moby launched in 2019 and operates the Dublin Bike electric bike hire. It also has a footprint in London, Utrecht, Singapore and New York.
The scheme will be officially launched by Cathoirleach of Westmeath County Council, Frankie Keena next week - on Wednesday 20th April at 3pm at the Joe Dolan Statue in Mullingar, and on Thursday 21st April at 11am outside Athlone Castle in Athlone.
This is the first time a scheme of this type will be rolled out in two regional towns.
It's hoped the scheme will help to reduce the amount of short car journeys around the town, which in turn will help to reduce their carbon footprints, and also give locals and visitors flexibility to get around the towns with ease.
Westmeath County Council says the bikes will be robust and easy to cycle for all abilities, with the app making it very easy and convenient to hire a bike at short notice.
How it works:
The customer simply downloads the Moby Bike App on their device, registers their details.
Select your location - Mullingar or Athlone.
The app will tell the customer where the nearest bike available to hire is located.
The app will unlock the bike for the customer.
The customer can then use the bike for as long as required.
When finished, the bike is returned to one of the stations on the app.
Press 'Return Bike', customer uploads a picture of the bike locked in position.
This ends the journey and the hire time is charged to the customer's card.